5 Colour Trends for Spring/Summer 2021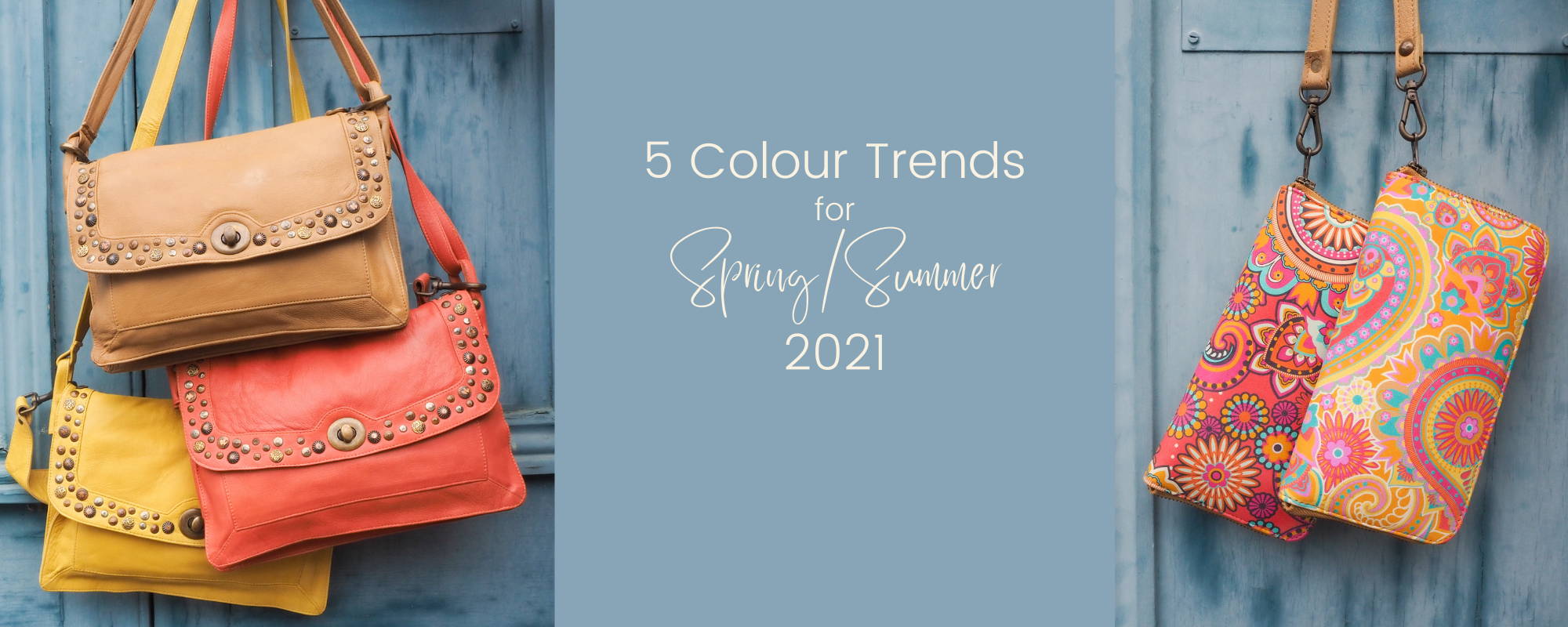 We've officially made it through the chilly months of winter here in Australia and gladly welcome Spring with open arms. One thing we're starting to see more of on our Instagram feeds and even on the streets of Melbourne is colour! The colourful Spring/Summer trend for 2021/22 is no surprise – after a long few months mostly spent in lockdown, the last thing we want to do is re-enter the world in all-black during springtime. Instead, we'd rather feel like the best versions of ourselves and celebrate these warmer months by wearing our favourite colours. From fresh greens to striking metallics, this season's fashion forecast is set to be happy and bright. Check out the hues we're excited to see more of below, level up your Spring/Summer leather styling and get excited for some extra colour in your future!
Fresh Greens
Green has to be the all-time colour of Spring, representing growth and new beginnings. Shades of green such as our beloved forest green and bottle green can be the perfect way to freshen up any look. Green accessories are so striking yet oh-so-easy to incorporate into any Spring/Summer outfit – it can be as simple as adding our Trinity Mini Bag in Bottle green to your look for an effortless outfit refresh!
Eye-catching Metallics
Metallics are perfect for any season but truly shine under the Spring and Summer sun. Tote bags and shoppers are ideal metallic accessories, being an easy solution to spice up your everyday outfits. Our metallic Pia Shopper will take you from running daily errands to brunch with the girls, available in a range of shades so you can pick your perfect metallic match.
Sunny Yellows
Yellow is proven to be the happiest hue on the colour wheel, we associate yellow with laughter, hope and sunshine – all being things we need now more than ever. Although yellow may seem daunting at first, we can promise that wearing this colour will help you glow from the inside out, making you feel and look happier than ever. Achieve the perfectly balanced yellow look by incorporating nude and neutral leather accessories, allowing your brightly coloured dress/blouse to take centre stage. Our brand new Genevieve Leather Woven Crossbody in Saffron is the perfect way to incorporate a pop of yellow into your Spring/Summer wardrobe.
Crisp Oranges
Orange is such a beautiful, striking colour that stands out from the crowd. It's also the perfect hue to take from Winter into Spring – how versatile! Investing in beautiful trans-seasonal pieces like our Raquel Jacket is an easy way to inject some orange into your wardrobe all year round, but especially ideal for throwing over your shoulders on those crisp Spring and Summer nights! The newly landed Safari Leather Bag in Mandarin boasts a stand-out but wearable shade of orange, perfect for the upcoming warmer days!
Pops of Pink
Of course, who could forget about one of the most feminine and popular Spring colours – pink! Pink is an absolute Spring icon and can make any look instantly vibrant. Try adding a pop of pink into your outfits this season through floral and paisley patterns, adding depth and texture to any look! Our beautiful Hadley Bag in Fuschia is the perfect mini bag for Summer and a great way of tying a pop of pink into your Spring wardrobe.
We hope you're as excited as we are about the coming warmer months, onto brighter days from here ladies! We'd love to see how you're incorporating Cadelle colours into your Spring/Summer looks, so don't forget to tag us on Instagram at: @cadelleleather
Love,
The Cadelle Team.
Written by Renee Myring