Christmas Gift Guide 2021 - Part 1

'Tis the season for gift giving and the date for the exchange of presents grows closer and closer. If you are still undecided on what the perfect gift is for that special person in your life (or haven't even started thinking yet) we have the guide for you.
This guide is Part 1 of our 3 Part Christmas Gift Guide series and it features all of our lovely new arrivals! Checkout the list below for our top picks and head to our
website
for even more options.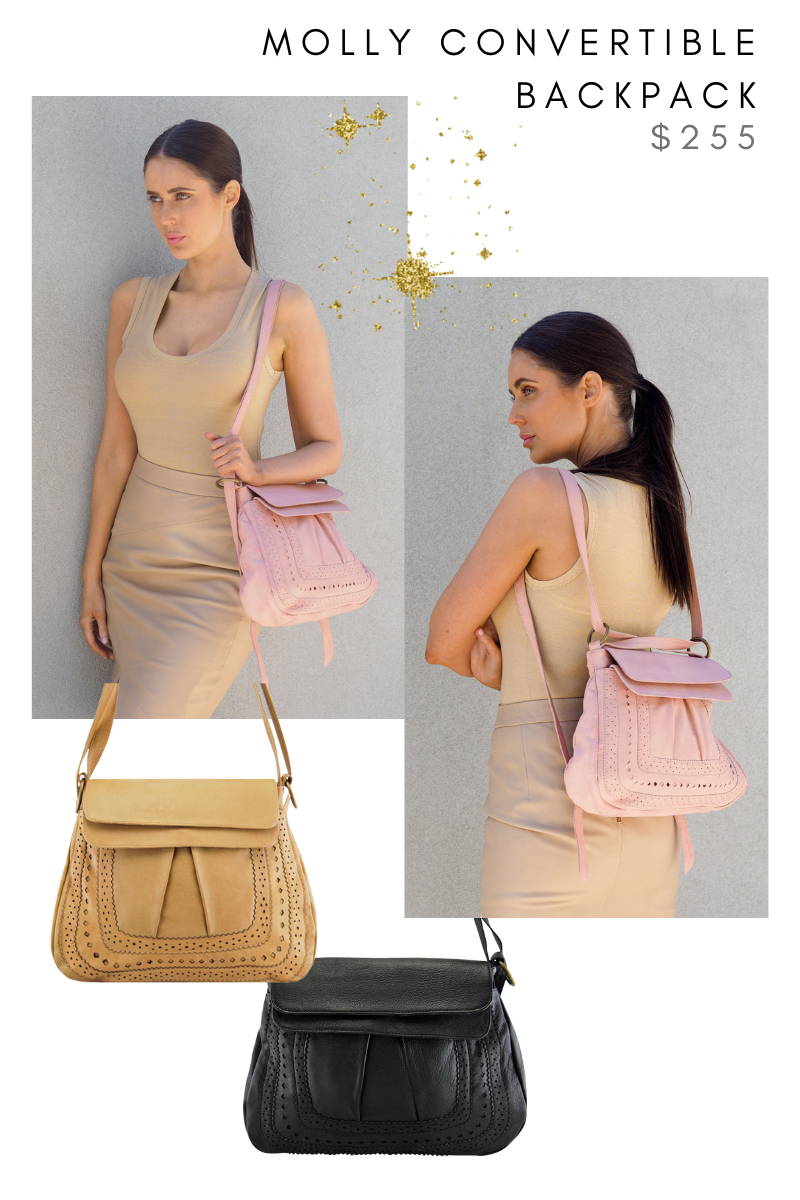 #1: Molly Convertible Backpack
The Molly leather backpack is number 1 on our Christmas gift guide all because of its versatility! This is a 2 in 1 bag that easily converts from a stylish shoulder bag to a functional backpack without needing to unclip anything. This bag sits moulds to the shape of your body and sits nice and flat when worn as a backpack. This is the perfect gift for anyone in your life who values functional design and would appreciate a uniquely handcrafted piece like the Molly.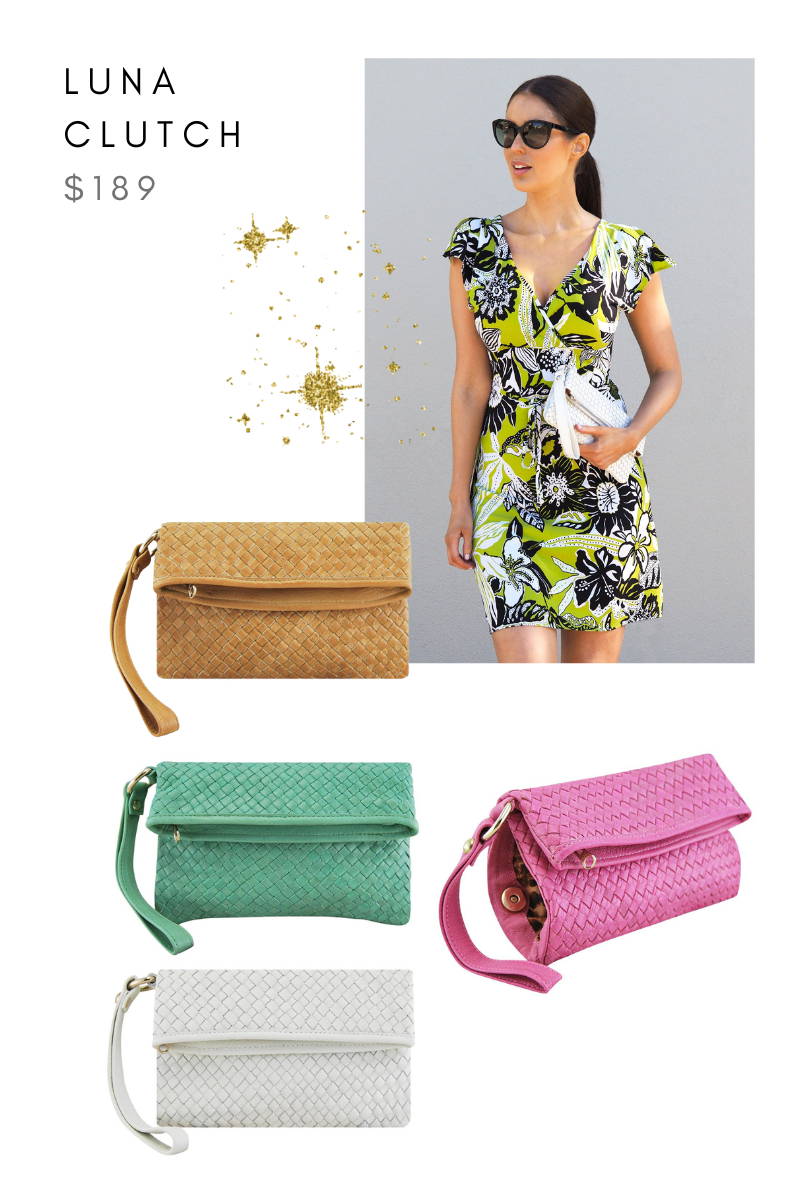 #2: Luna Handwoven Clutch
Our newest take on the best-selling Luna clutch is a no-brainer gift that any woman in your life will love, no matter her style. Coming in 4 colours ranging from neutral camel to stand out pink there is something for everyone. We love this clutch for so much more than its handwoven detailing and vibrant colours: we love it for its internal features too! Featuring 3 separate compartments, this clutch becomes your wallet, handbag and glasses case all in one. A clutch is an item every woman needs at least one of in her wardrobe but we have gone the extra mile to make this piece as versatile as possible allowing it to be worn at every occasion from school pick up to a wedding reception.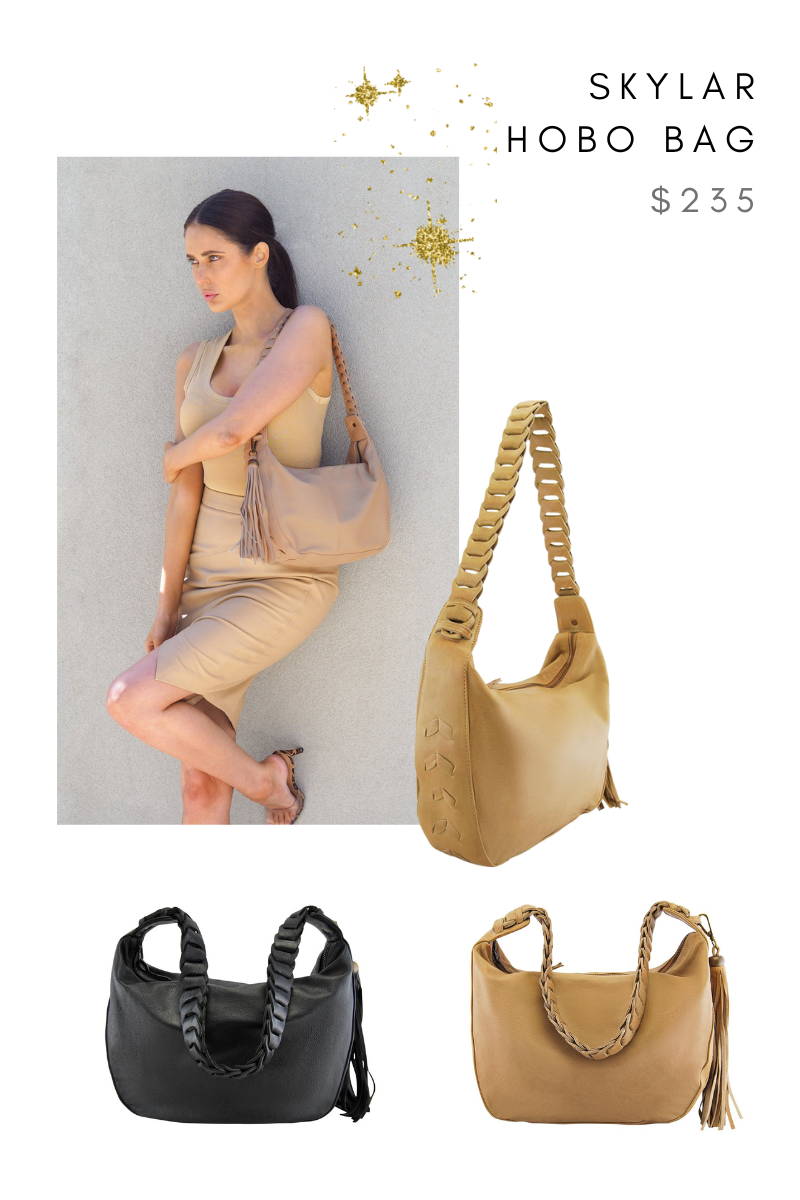 #3: Skylar Leather Hobo Bag
Skylar makes the top 3 because of its signature hobo shape and buttery soft leather. This bag is made for those who prefer a simpler style for their accessories so they can be worn for any occasion in any season. With its minimal design, the Skylar allows the beautifully soft leather to speak for itself as it moulds to the body when worn. Despite its simplicity, Skylar remains a stand out piece with the subtle yet intricate weave features on the side of the bag, a detachable tassel and the stunning handle design that is both fashionable and comfortable on the shoulder. This bag is the go-to piece for those who love a clean, sleek look, as well as for those whose style can be hard to buy for. Skylar's timeless design makes it the perfect gift for ladies of all wardrobe types.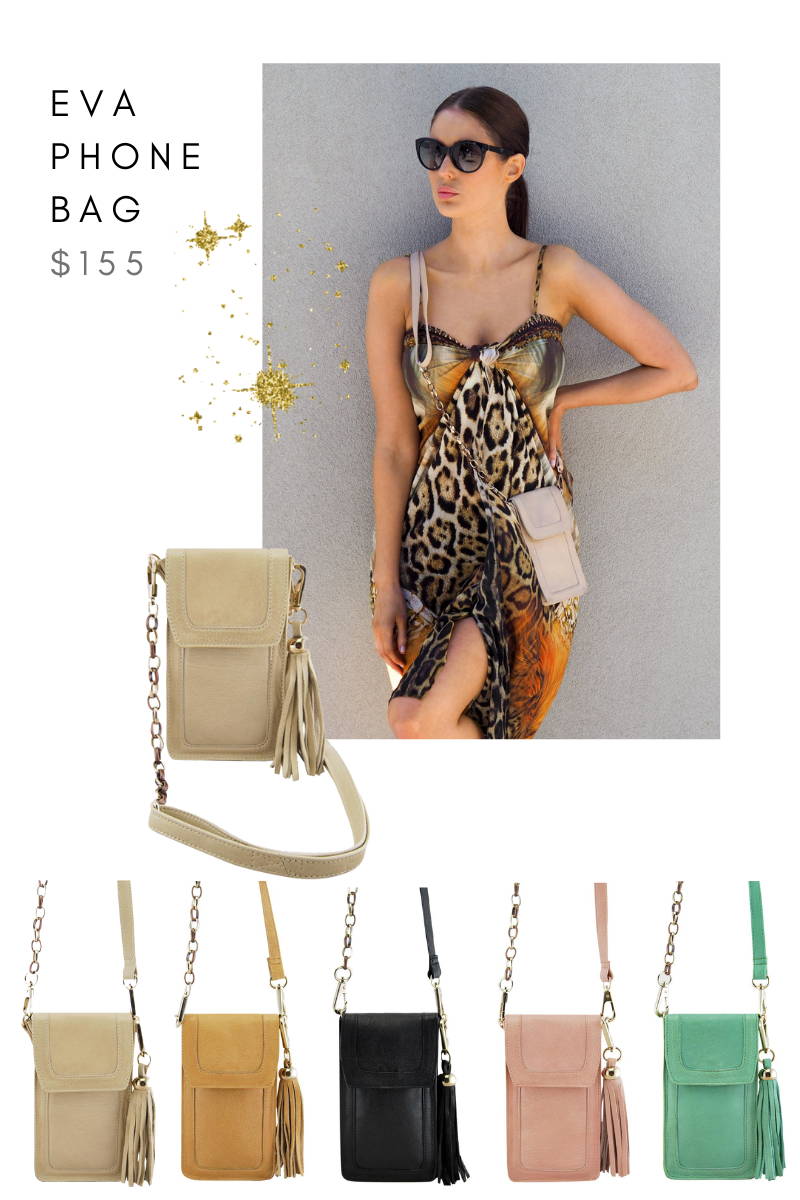 #4: Eva Leather Phone Bag
Ideally the Eva would be sitting higher on this list but we have countlessly spoken about the many benefits of our gorgeous phone bags and wanted to give some of the other pieces the spotlight today! You have likely seen our phone bags in action before and our newest take is yet another fashionable and functional design that is a must-have for all ladies. This phone bag is a little bit dressier than our previous ones with a touch of chain detailing on the strap and no clear pocket on the back this time. Eva is made for those who love to go hands-free with just the bare essentials and is available in 5 different colours, ensuring there is a choice for everyone this gifting season.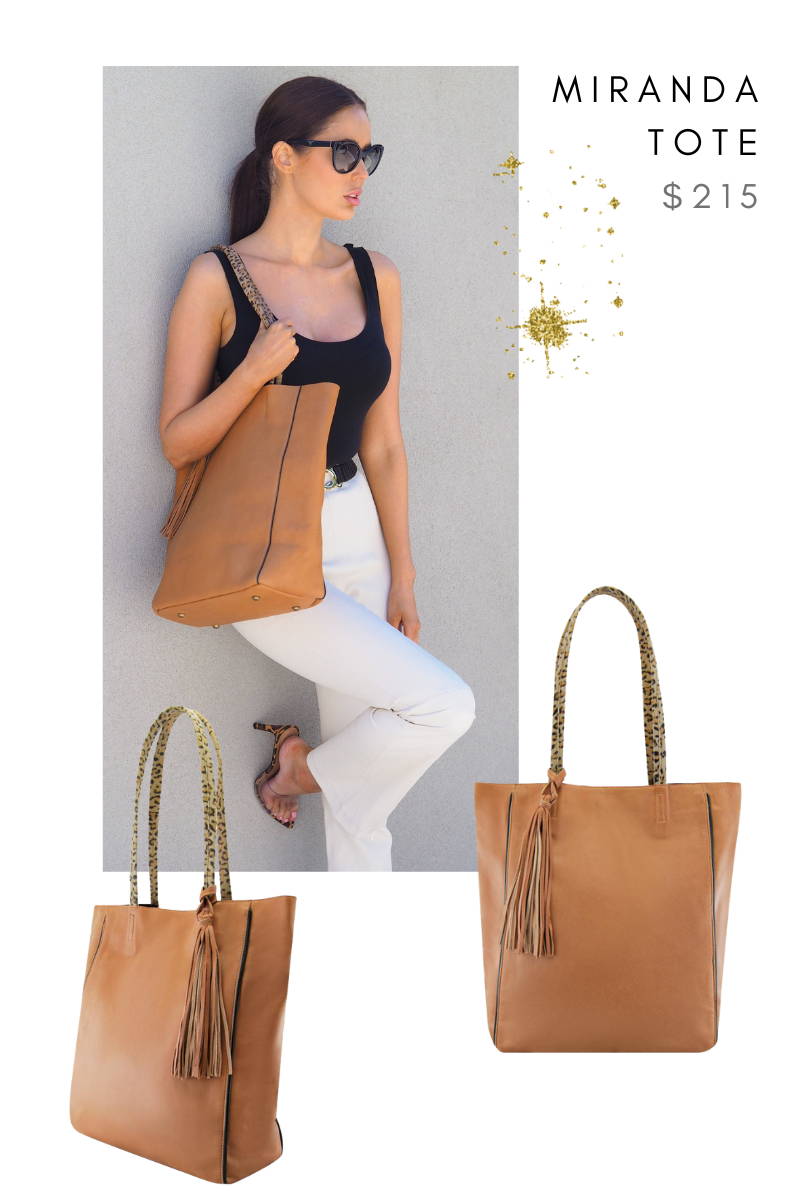 #5: Miranda Leopard Tote
Would it really be a Cadelle gift guide without even a splash of leopard? Our brand new Miranda tote is totally different from any other bag we currently have in our range. With more of a raw finish, the Miranda is an ultra-stylish and spacious tote complete with fine but strong leopard print handles and a detachable tassel. This is the perfect gift for those ladies who already have a few bags in their collection and are ready to up their tote game with the extremely wearable neutral coloured Miranda that simultaneously offers a unique leopard-bohemian twist on the everyday tote.
#6: Coco Padded Tote
Coming in last but by no means least is our beautiful Coco Padded Tote. This tote is beautifully soft with padded accents and is extremely flattering on the body. It's extra padding serves both a stylish and functional purpose as it adds extra protections for any electronics you might be storing inside. The reason this tote is lower down on the list is because it is an ultra-trendy piece that is only just emerging in Europe now. Therefore, this gift is made for your style loving friend who loves to keep up with the latest fashions. However, do not fear that this style is just another in a passing fad as we have put our own spin on the tote with our detachable tassel and neutral colour palette to ensure the Coco remains timeless in style and wearable for years to come.
With that we have wrapped on Part 1 of our Christmas Gift Guide for 2021! To check out all of the styles listed above, or anything from our range, visit our website: www.cadelleleather.com.au
For information on shipping cut off dates for Christmas, see below: