Festival Season with Cadelle Leather

Festival Season with Cadelle Leather
It's that time of year again - the festival season is just around the corner, and it's time to start planning your wardrobe. If you're looking for the perfect accessory to complete your festival look, look no further than
Cadelle's collection
of fringe bags and jackets.
Cadelle Leather is a leading Australian fashion brand specialising in high-quality leather and suede products. Our fringe bags and jackets are perfect for any festival outfit. Made from soft, supple suede or leather and adorned with fringing, these pieces are perfect for adding a touch of bohemian flair to your look.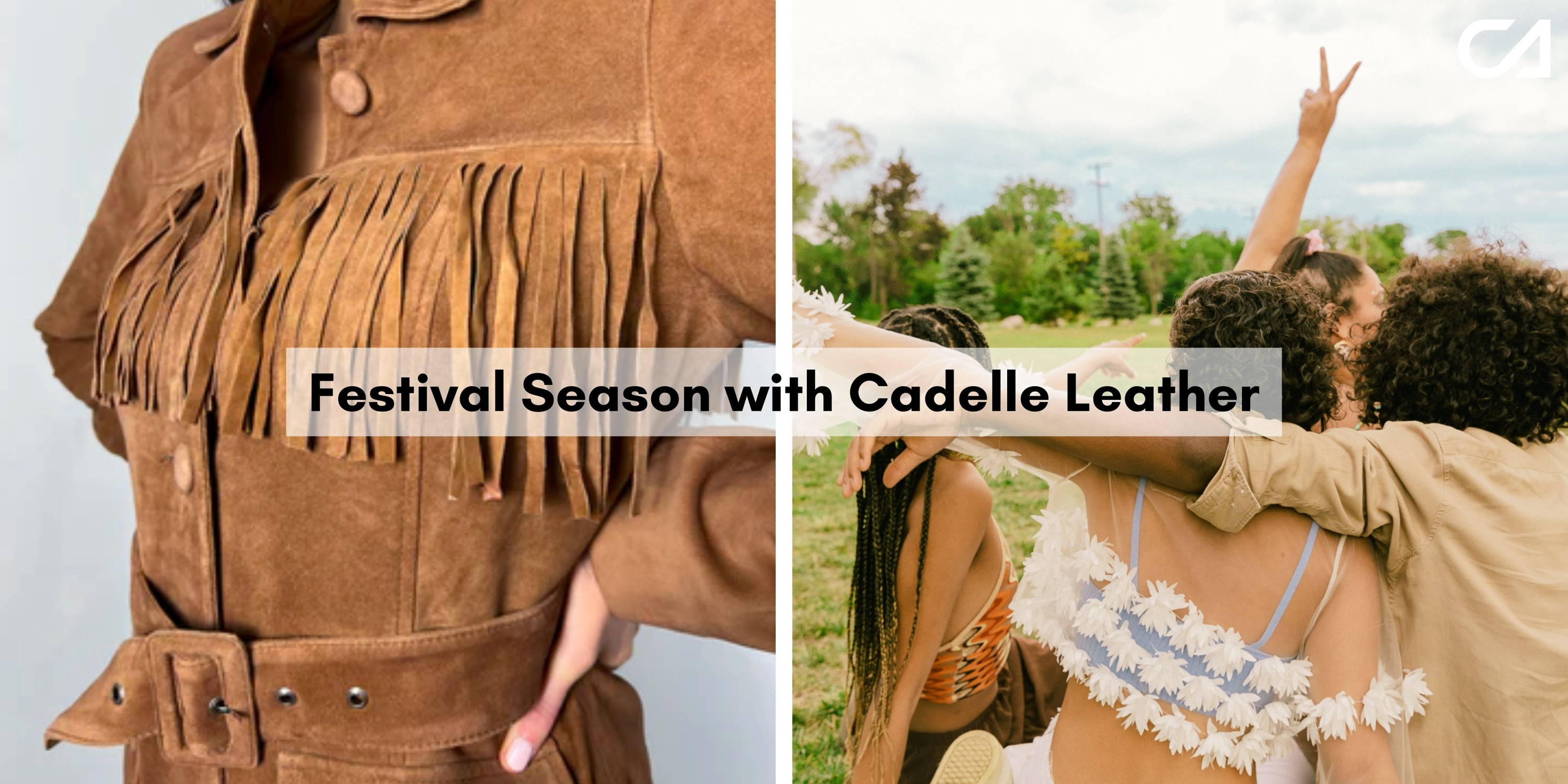 Cadelle fringe bags come in various colours and styles, from the classic crossbody bag to the slouchy shoulder bag. They're the perfect size for carrying all your festival essentials, from your wallet and phone to sunglasses and sunscreen. And with their soft finish and tassel detailing, they will turn heads wherever you go.
The suede jackets from Cadelle are also a must-have for any festival season. These jackets are soft, lightweight, and incredibly comfortable, made from premium suede. With their fringing details and bohemian-inspired design, they complement your festival outfit perfectly. Wear them over a maxi dress or pair them with shorts and a tank top for the ultimate festival look.
Whether you're attending Coachella, Glastonbury, or any other festival this season, Cadelle's suede fringe bags and jacket collection is the perfect addition to your festival wardrobe. So why not add a touch of bohemian chic to your look and shop Cadelle's range today?