Cadelle x AirRobe: The Circular Fashion Movement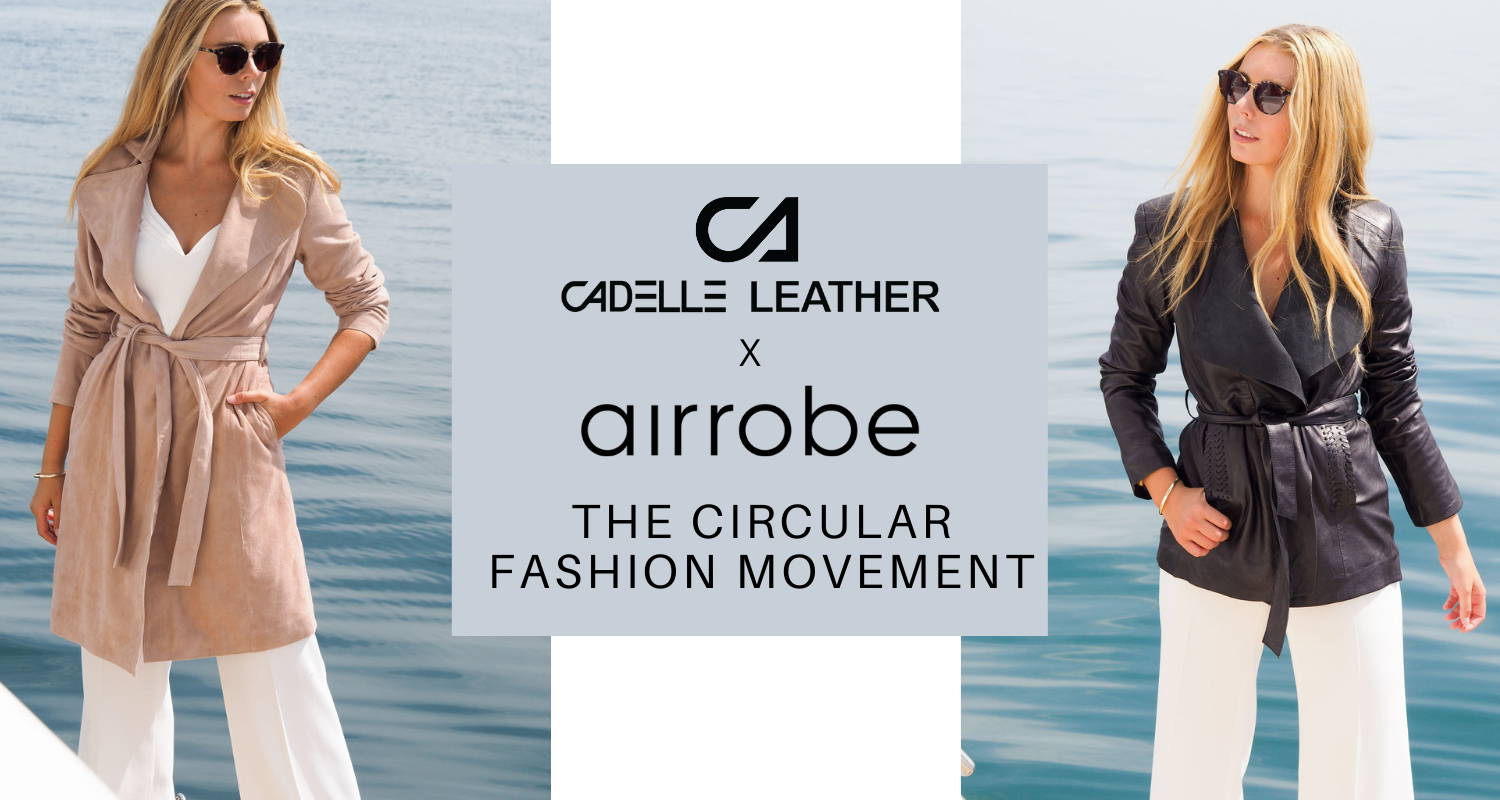 The fashion of today largely becomes the waste of tomorrow with 85% of clothing purchased ending up in landfill. At Cadelle we are passionate about reducing our environmental impact, hence why we have always been committed to creating high quality, long-lasting and timelessly designed pieces that live on in your wardrobe for years to come.

In an aim to continue working towards reducing fashion waste, we are excited to be partnering with AirRobe and joining the Circular Fashion Movement. The AirRobe solution provides a new way to shop and easily extends the life of your purchase by allowing you to easy re-sell, rent out or recycle your pieces after you've worn and loved them. When you shop with AirRobe partners, you are joining the Circular Fashion Movement and transforming one of the world's most polluting industries to a model for sustainability.
How does it work?
1. Add to AirRobe
Toggling the AirRobe "on" will save your purchase (including item description and images) to your private AirRobe account to re-sell later.
2. Re-sell (or rent) later
After you've worn and loved your item, simply log into airrobe.com to list your item for sale or rent on AirRobe's marketplace - in one click. You can also opt to recycle your items in a environmentally friendly way through the AirRobe platform.
Buy now, re-sell or rent later! Good for your wallet, good for the planet.
For more information, call or email our team at 03 9596 2620, info@cadelleleather.com.au.
Click here to start shopping!