2022 Handbag Trends

It's no secret that a fashion lover's best friends are handbags and shoes. Nothing lifts a girl's spirit more than a new trendy bag that can fully transform a look, or one that becomes the perfect complement to an outfit. Speaking of trends, do you know what we can expect to see in 2022? It is time to say bye-bye to mini tote bags, see-through clutches, and fisherman net bags (thank God), yet welcome the following beauties!
1. Bright & Bold Colours
Bright, bold, and vibrant colours will be everywhere this year, such as with shoes, clothes, and definitely bags (but not neon colour, neon stays in 2021). Red was a predominant colour choice for the Balmain Spring/Summer 2022 Paris Fashion Week, along with pink and periwinkle blue. We love a strong red with matching accessories and lip for the ultimate put together look. Our go-to choices are the Katya tote (left) and the Turin crossbody (right).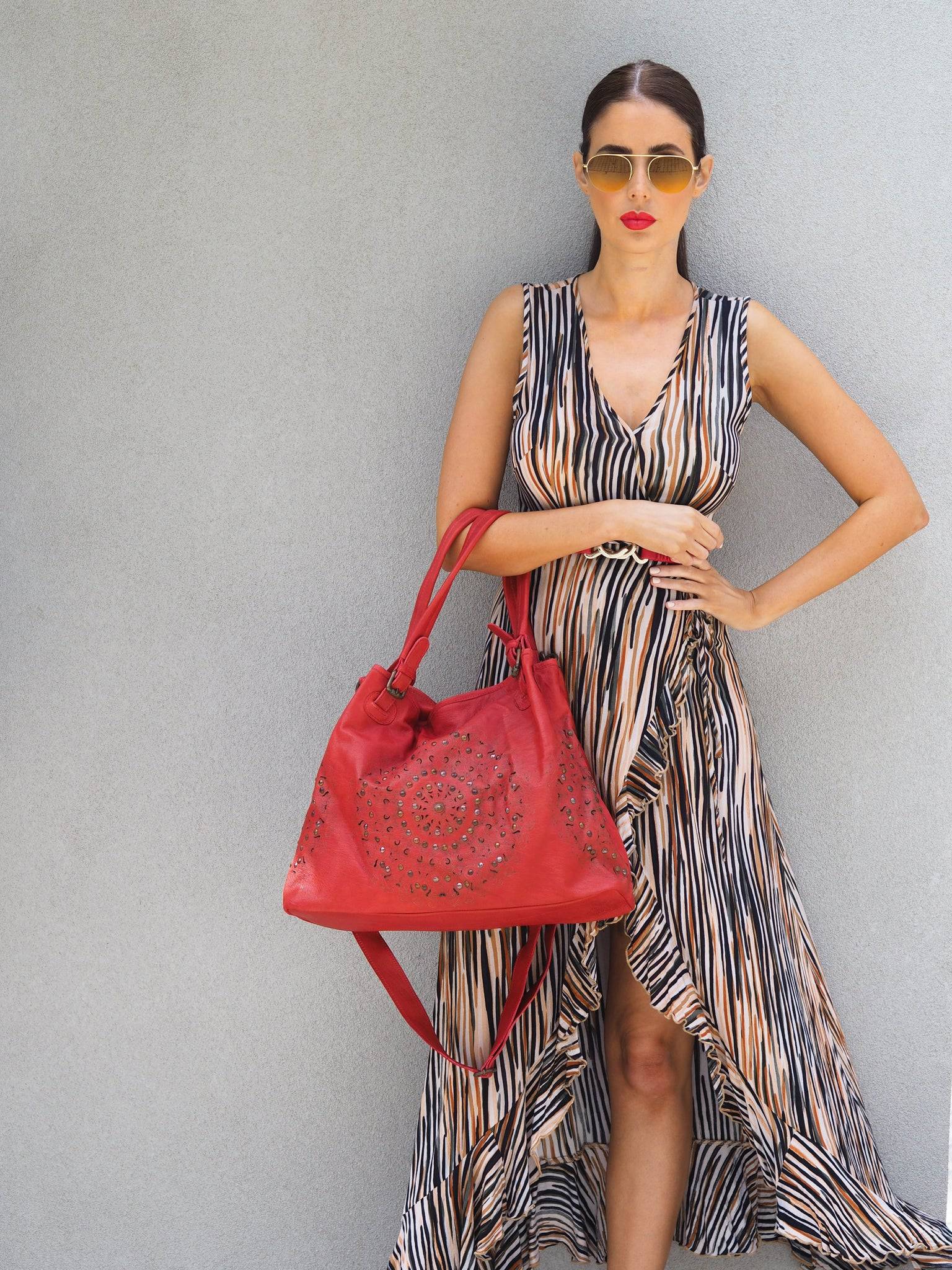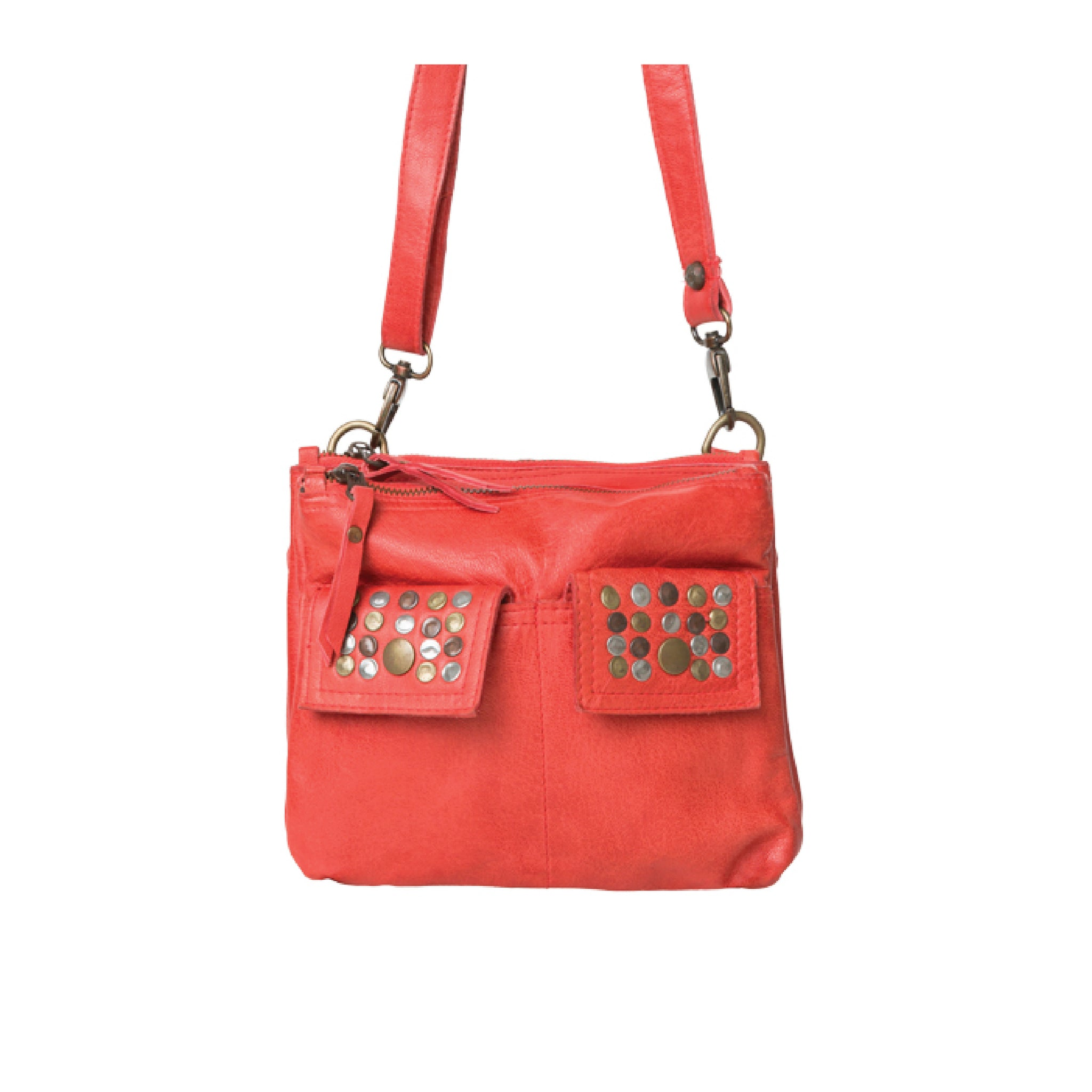 2. Phone Bags

Thanks to the micro and mini handbag trend that was started by Balenciaga and Prada, users ended up re-considering their shopping habits. For true minimalists, phone bags became a much more realistic and convenient solution for everyday wear. In 2022, women who are low-maintenance will enjoy packing their phones, credit cards, and lipstick when running out the door! Choose from a range of neutrals and colours or do what we do – have a little of both! For an everyday choice that does it all, go for the MONK Tessa phone bag (pictured below). Otherwise, if you are looking for something a little more intricate, try the Maddie phone bag.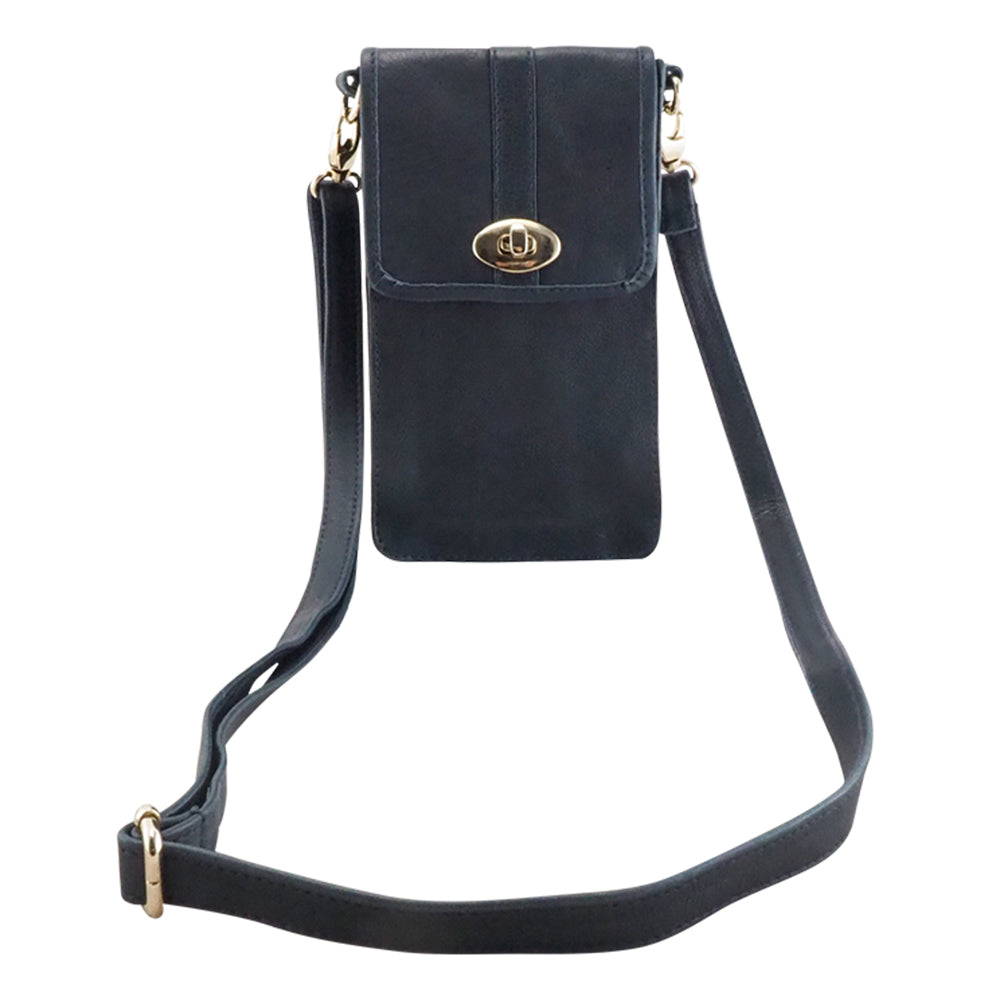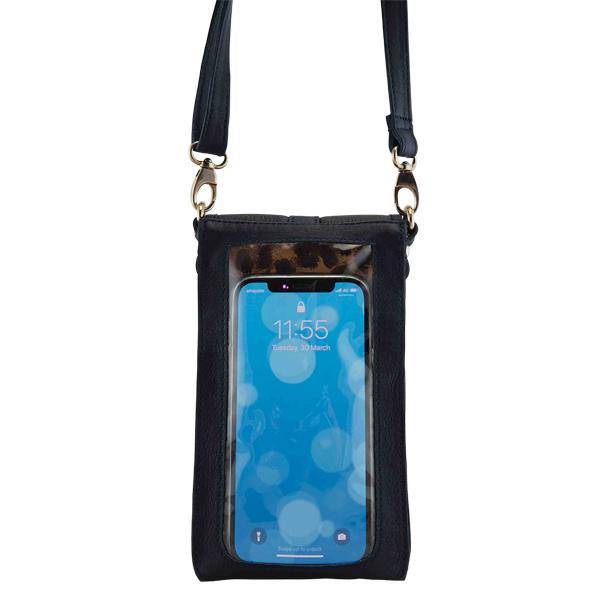 3. Hobo Bag

Oversized hobo or fringe bags will be big this year. The hobo bag trend was a huge part of the hippie movement of the 1970s, and in time it ended up with some bohemian aesthetic to it. This is why you can see variations with fringe strands and unique sewing details in some models. The boho bag is perfect for women who like an oversized slouchy silhouette, ideal for casual wear. Our current favourites are the Mia Hobo in white (left) and the Kenzie hobo with multicoloured handle (right).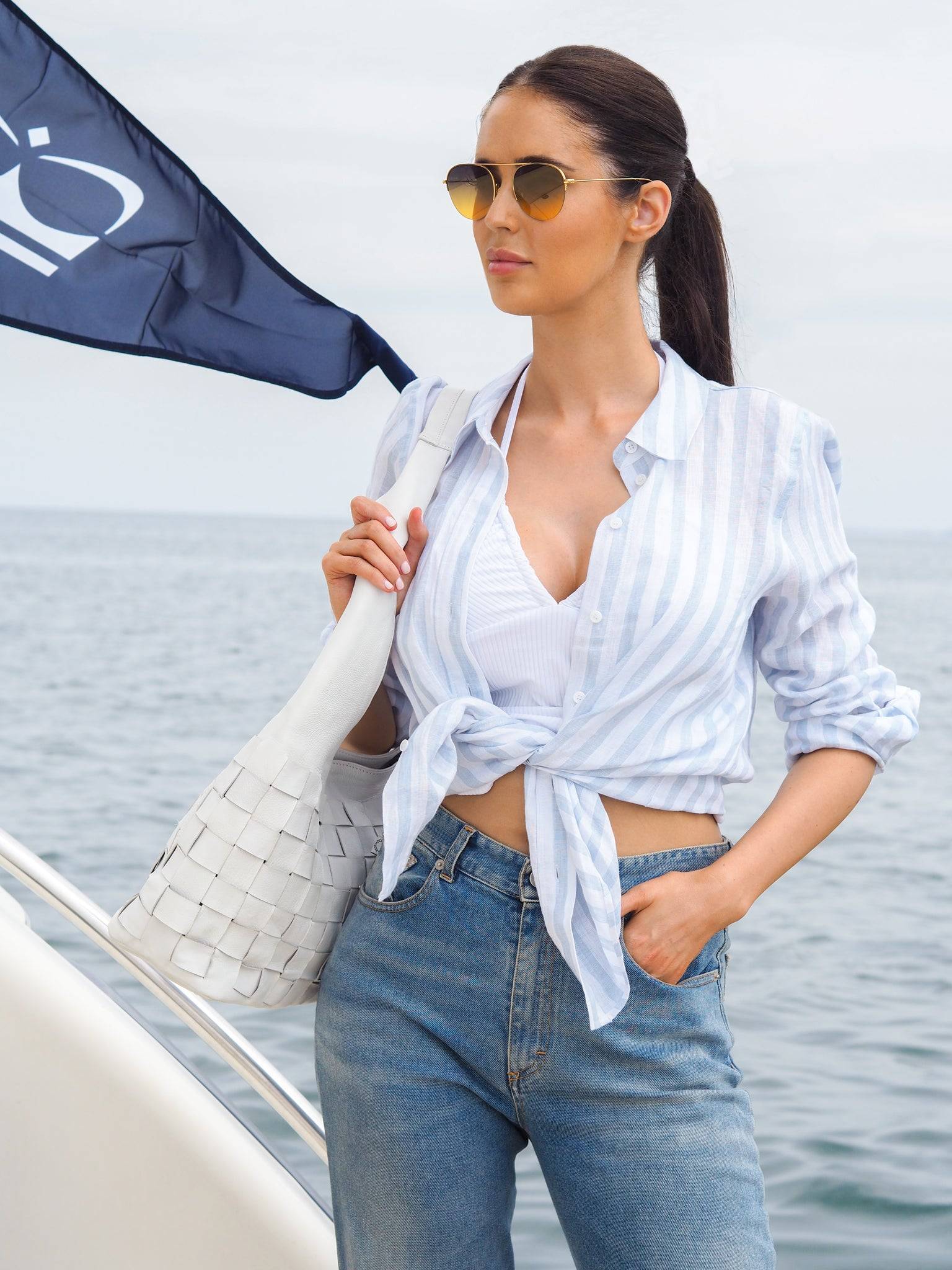 4. The Nigh-Out Clutch
Bottega Veneta and Versace are all about emphasizing the little black night-out clutch with thick chunky golden chains in 2022. Elegant and sophisticated, this bag will never go out of fashion, and should definitely find its way into your wardrobe. Soft leather and gold chains will freshen your look and spice up any outfit. This beauty is a must-have for night-outs and when planning on going for a formal look. Our MONK August Suede Clutch comes in a tan (left) and black (right) option.

5. Scrunch Bag
Lastly, are you ready to bring back the old-school scrunch bag trend? One of many trends of the early 2000s that has made its comeback is this one! Stella McCartney is predicting great OOTD's with this spacious and retro bag this year, emphasizing that everyone should own one pair at least. Super versatile, stylish, and perfect when you have to transition your office look into a night-out formal solution! Combine two of the latest 2022 trends in one with our gorgeous MONK Hadley Bag.
Let us know what bag you fancy the mostout of these beauties, and what trend you're most excited for!