Christmas Gift Guide 2021 - Part 2

'Tis the season for gift giving and the date for the exchange of presents grows closer and closer. If you are still undecided on what the perfect gift is for that special person in your life (or haven't even started thinking yet) we have the guide for you.
This guide is Part 2 of our 3 Part Christmas Gift Guide series and it features all our essential items all under $200! Check out the list below for our top picks and head to our
website
for even more options.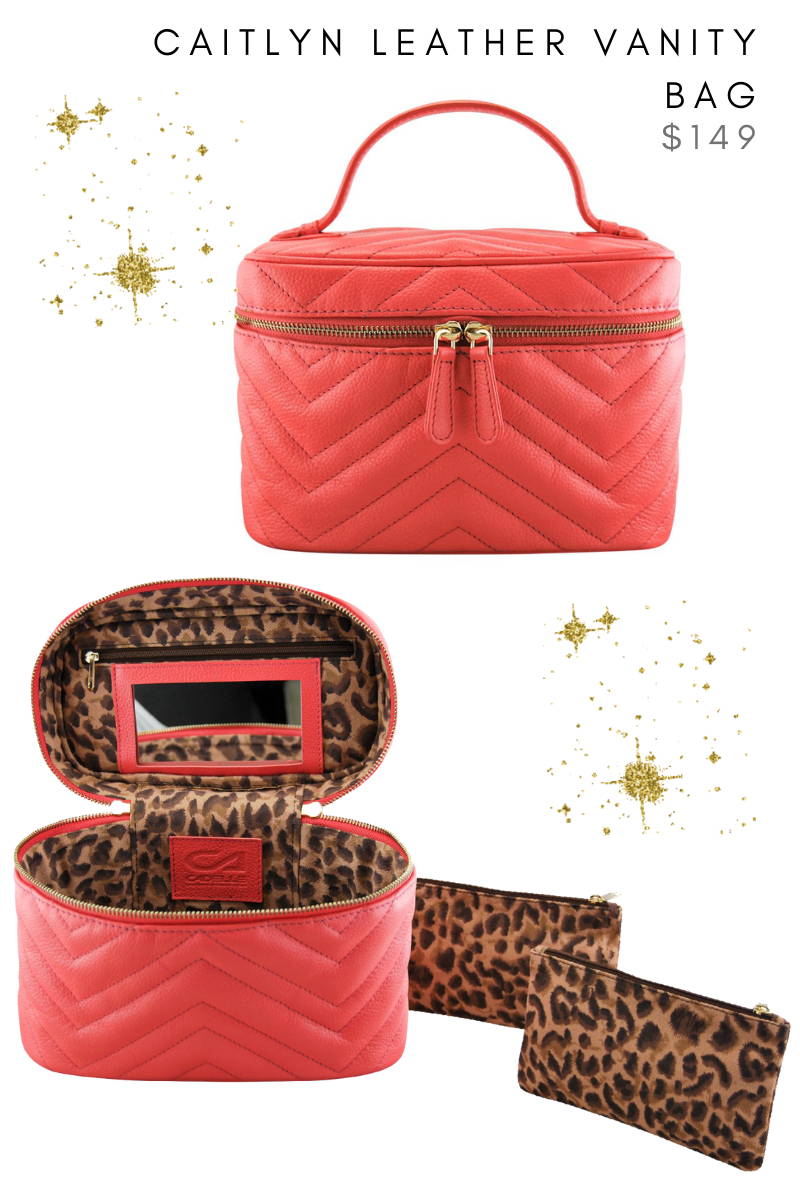 #1: Caitlyn Leather Vanity Bag
The Caitlyn Leather Vanity Bag is our first ever vanity bag, arriving just in time for the gifting season! In a beautiful coral colour, fitted with a mirror and two leopard pouches this is the perfect gift for any woman in your life. Use it for travelling or just to stay organised with your make up and toiletries on a day-to-day basis: the Caitlyn is perfect for it all. A spacious and gorgeous design completed with padded angular stitch details, the Caitlyn vanity bag is an essential under the tree this year.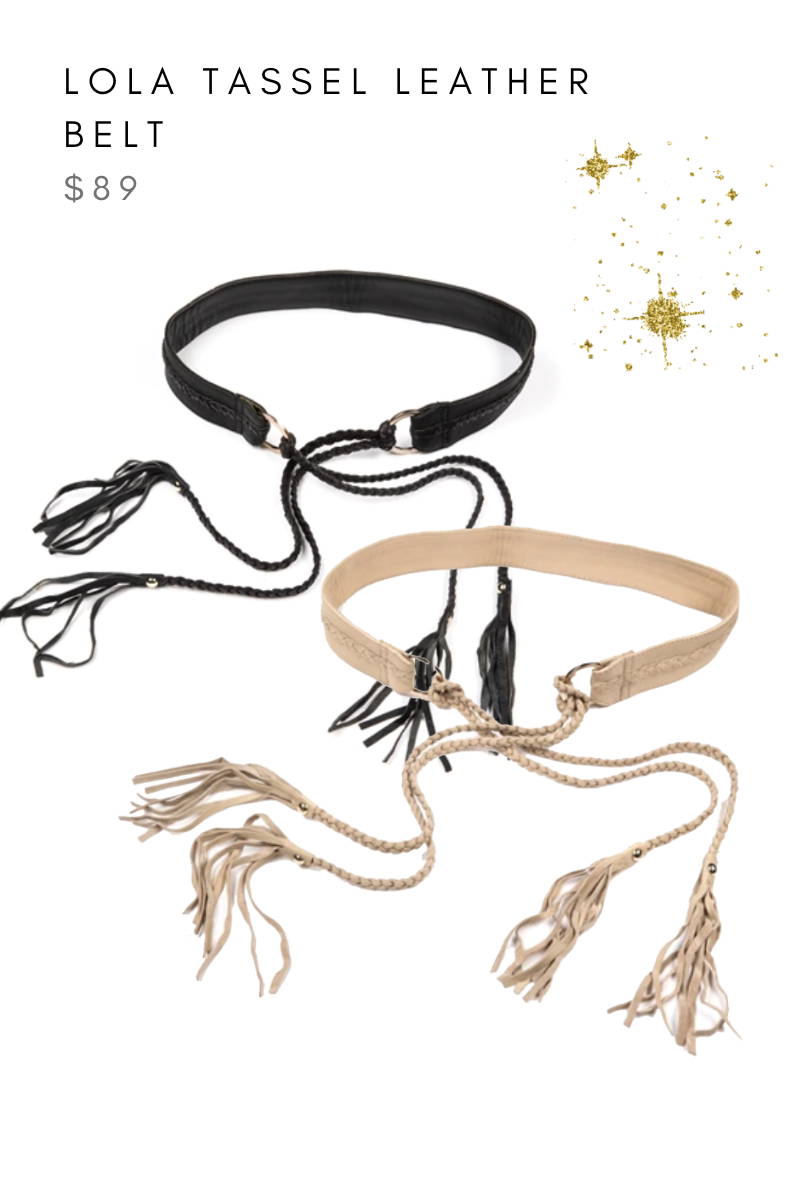 #2: Lola Tassel Belt
Our Lola Tassel Belt makes for the best gift as it doesn't require you to know the exact size to buy, it is designed to fit all bodies. The Lola comes in two sizes only: S/M or M/L and across these two sizes fits everything from a size 6 to size 18. This bohemian style featuring subtle plait detailing and tassel ends is the perfect addition to your favourite maxi dress or go-to pair of jeans. It pulls in the waist while the tassels at the front provide a flattering silhouette and unique addition to your look.
#3: Monk Sofie Leather Wallet
Every woman needs a versatile black wallet that works as both a daily card holder and evening accessory. Our Monk Sofie Leather wallet contains all the essentials you need in your usual wallet, including 12 card slots and 3 additional large note pockets. There is a zip compartment complete with a tassel puller and Sofie also has a detachable wristlet for ultimate functionality. Sofie has gold fittings making and gold studded work on the front panel, giving it a luxurious feel that can be worn casually or dressed up for a night out. This wallet is a go-to that will easily fit into the wardrobe of any woman, no matter her style!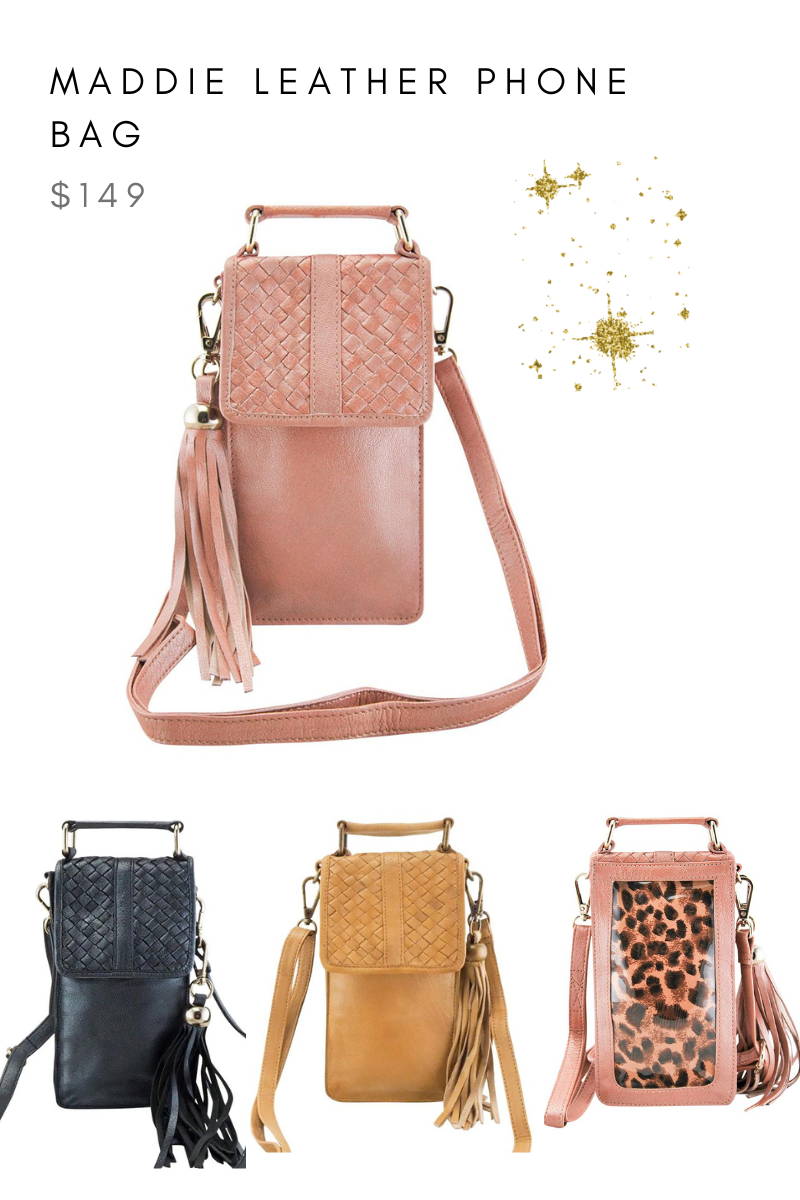 #4: Maddie Leather Phone Bag
Our essentials gift guide would not be complete without one of our phone bags making an appearance. The Maddie has it all: it is made from extremely soft leather, has handwoven detailing on the front panel and is complete with a detachable tassel. Internally there are a number of card slots and ofcorse we have the phone window on the back, allowing you to use your phone while it is in the bag. Coming in 3 colours there is a perfect option for everyone, whether they prefer the earthy tones of camel, the feminine metallic pink or wear more darker accents so would suit the metallic black.
We are running low on stock in this stunning style and may be sold out before Christmas, however if you are interested in looking at more of our phone bags we also have the options available
here.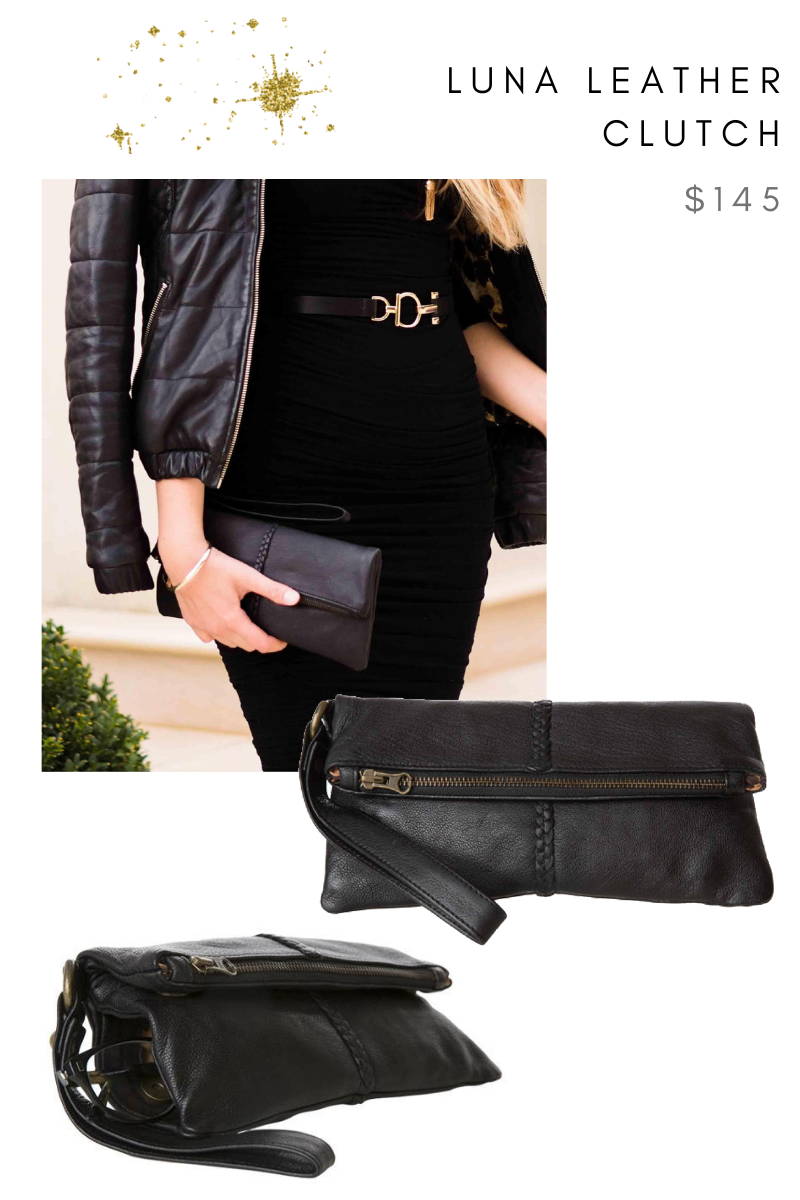 #5: Luna Leather Clutch
Yet another fabulous and essential item for any woman's wardrobe: the go-to black clutch. Made from buttery soft leather and complete with subtle plait detailing, the Luna clutch will accompany you everywhere from daily errands to cocktail dinners. Luna features a number of card slots internally, as well as a large zip pocket that has plenty of room for your phone, keys, lipstick and more. Don't forget the side pocket that comfortably and safely fits your glasses so you will never have to sacrifice eye care for fashion.
With that we have wrapped on Part 2 of our Christmas Gift Guide for 2021! To check out all of the styles listed above, or anything from our range, visit our website: www.cadelleleather.com.au
For information on shipping cut off dates for Christmas, see below: