How To Enhance Your Winter Wardrobe with Colour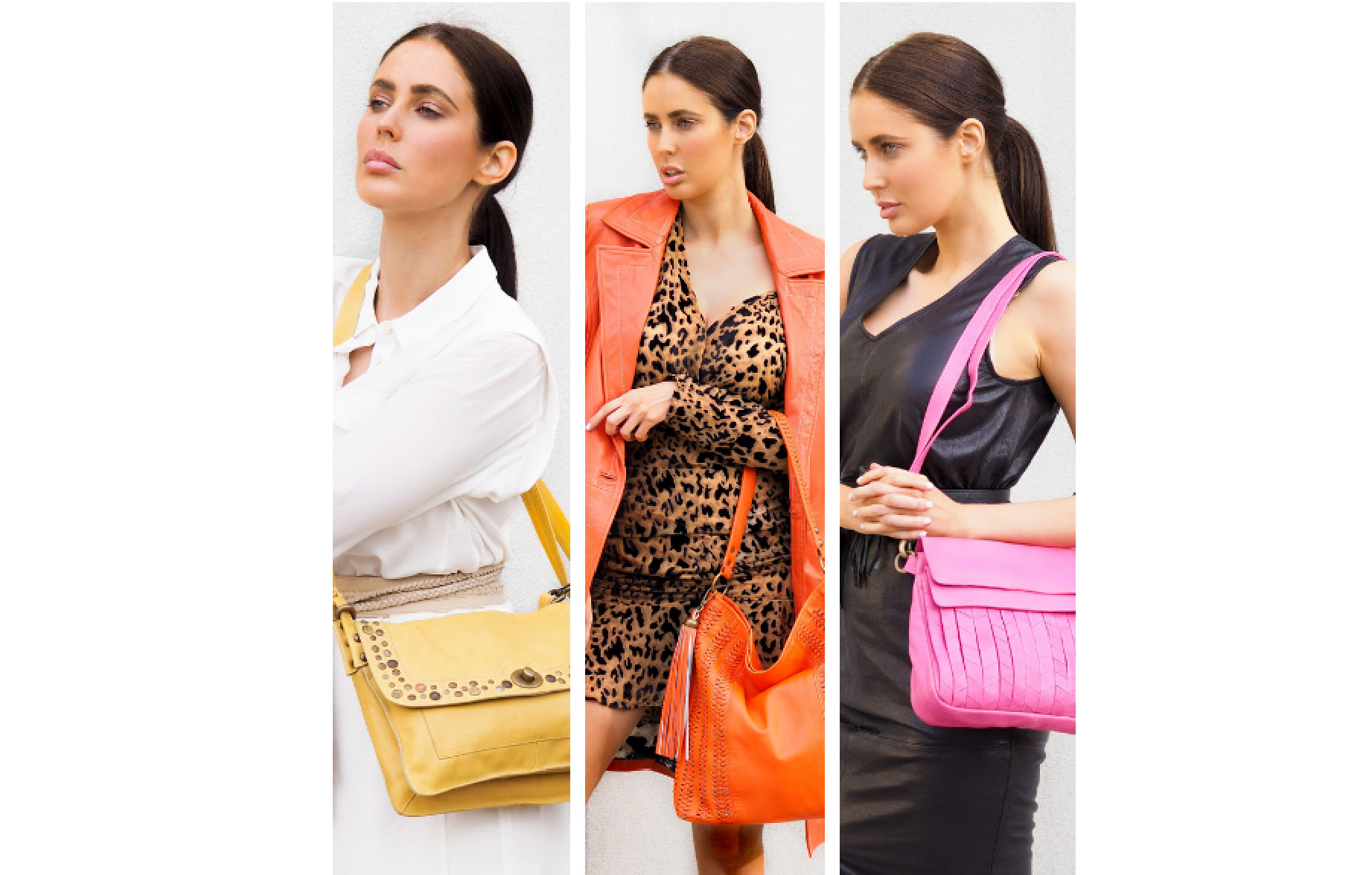 The cooler months of the year in Melbourne (and quite frankly, worldwide) often translates to uniforms of black, brown and navy attire - while this seasonal trend is unquestionably classic and chic, colourful pieces in our wardrobes often take the back seat. Winter shouldn't be a reason to dull your style, we believe it's the ultimate time to pull your brighter hues out of hibernation to truly stand out from the crowd! It's something of a fashion urban legend that wearing colour is a mood elevator. But actually, it's grounded in fact: when our eyes take in bright, bold hues like pink, red and green it causes the release of dopamine, a powerful hormone that makes you feel happier. Contrary to what we may subconsciously assume, introducing colours to your outfits in winter doesn't mean you'll need to sacrifice feeling toasty throughout the day. So to guide you on your colourful, wardrobe journey we've collated five simple tips to help you reach your most colourful winter self yet!
1. One Step at a Time
Instead of jumping into the big wide world of colour head first, why not find your feet by getting comfortable with bright hues through smaller touches of colour and statement accessories. Pieces such as belts or handbags with pops of colour can provide an unintimidating way to brighten your winter wardrobe. Another simple way to achieve this is through a bright or patterned headscarf which could be used as a hairpiece or even tied around your favourite shoulder bag strap.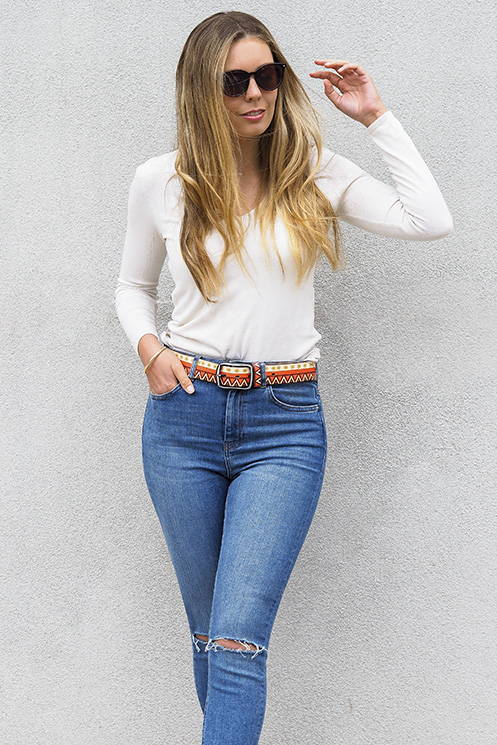 2. Base Your Outfit Around One Block Colour
We all have a handful of favourite colours we know make us look – and more importantly – feel great when we wear them. Certain hues tend to complement our skin tone, shape and sense of style more than others, so why not start here when building a funky outfit in winter. By selecting one hue to work with, we can then pick neutral pieces to complement our colour of choice such as monochrome jackets, handbags, belts and other accessories. By taking this approach to building an outfit, you ensure that pops of colour are well balanced within your date styling.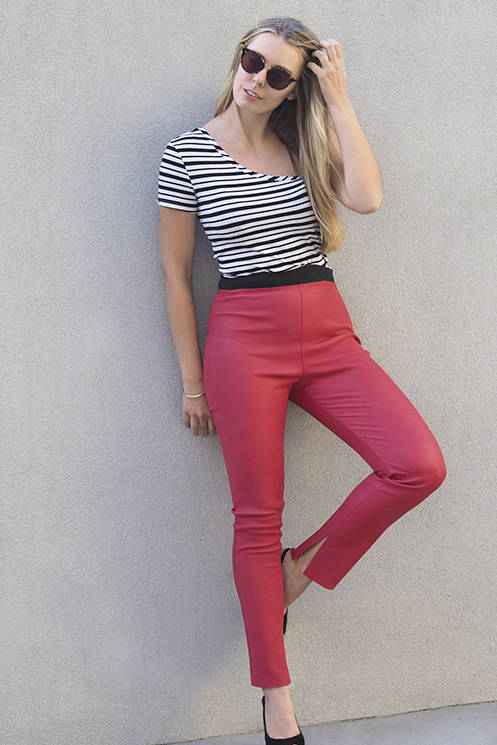 3. Dabble in the World of Patterns
Experimenting with patterns is a great way to incorporate splashes of colour into your wardrobe at any season, but they truly have their moment to shine during the cooler months. Pattern and print experimentation is such a personal experience and by incorporating prints you naturally gravitate towards, you visually communicate your unique sense of style. Our team here at Cadelle can't go past animal prints such as snake & leopard and the feminine aesthetic of paisley – all of which are easy to style and create an additional layer of texture to any winter look. To enhance the effectiveness of your chosen patterns, experiment with complementary colours within the print to make your outfit really pop!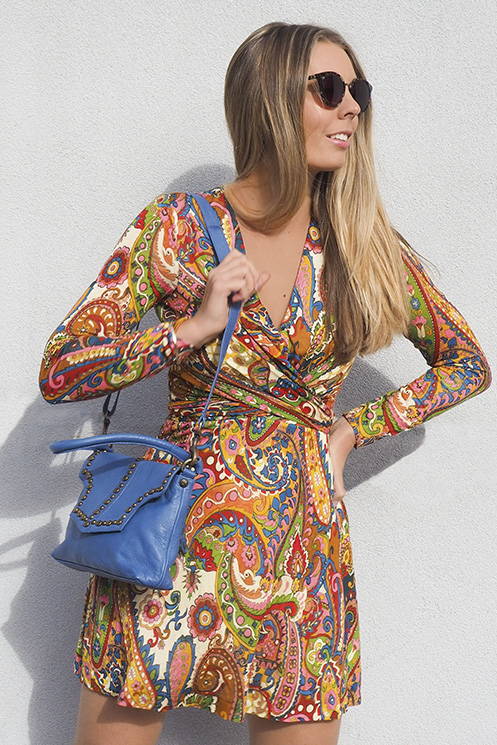 4. Build Upon Your Neutrals
If you fear you may 'overdo it' with colour, another foolproof winter styling starting point is to begin your outfit with a simple canvas by using black, white or neutral clothing. These are hues we naturally gravitate toward when shopping for our wardrobe, due to their simplicity and easiness to style with our other pieces. From here it's so easy to introduce a pop of colour (without fear of overdoing it) through a classic piece of outerwear such as a colourful coat, blazer, jacket, overshirt or bag.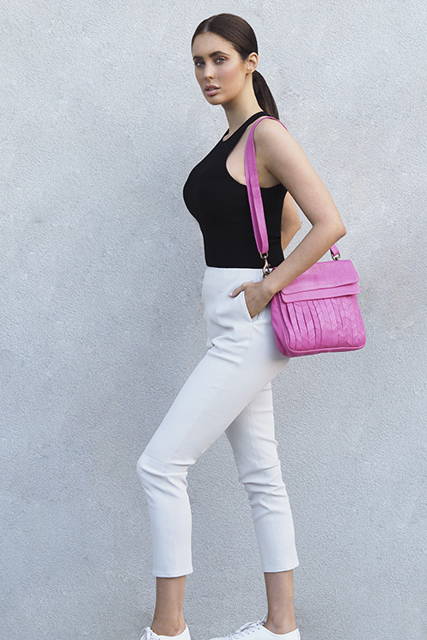 5. Your Hero
Everyone has a select few pieces in their wardrobe that are impossible to part ways with but are only worn on special occasions – whether it be a bold coloured leather bag, brightly patterned dress by your favourite designer or a classic heirloom coat handed down from generations past. Try not to hide these beautiful statement pieces away waiting for those moments, we say wear your hero pieces with pride at any opportunity that arises! At the end of the day you only have this life to live, so why not wear those incredible bright red pair of shoes you've been saving for that occasion, you'll look and feel fabulous. If these much-loved pieces are usually saved for your Summer wardrobe, take the opportunity to layer complementary outerwear – making you look stylish and feel toasty.