How to: Wear an Aspen Puffer Jacket
13 July 2022 by Cadelle Leather
Puffer jackets are practical and necessary for cooler months of the year. But have you ever thought they could also be a fashion statement?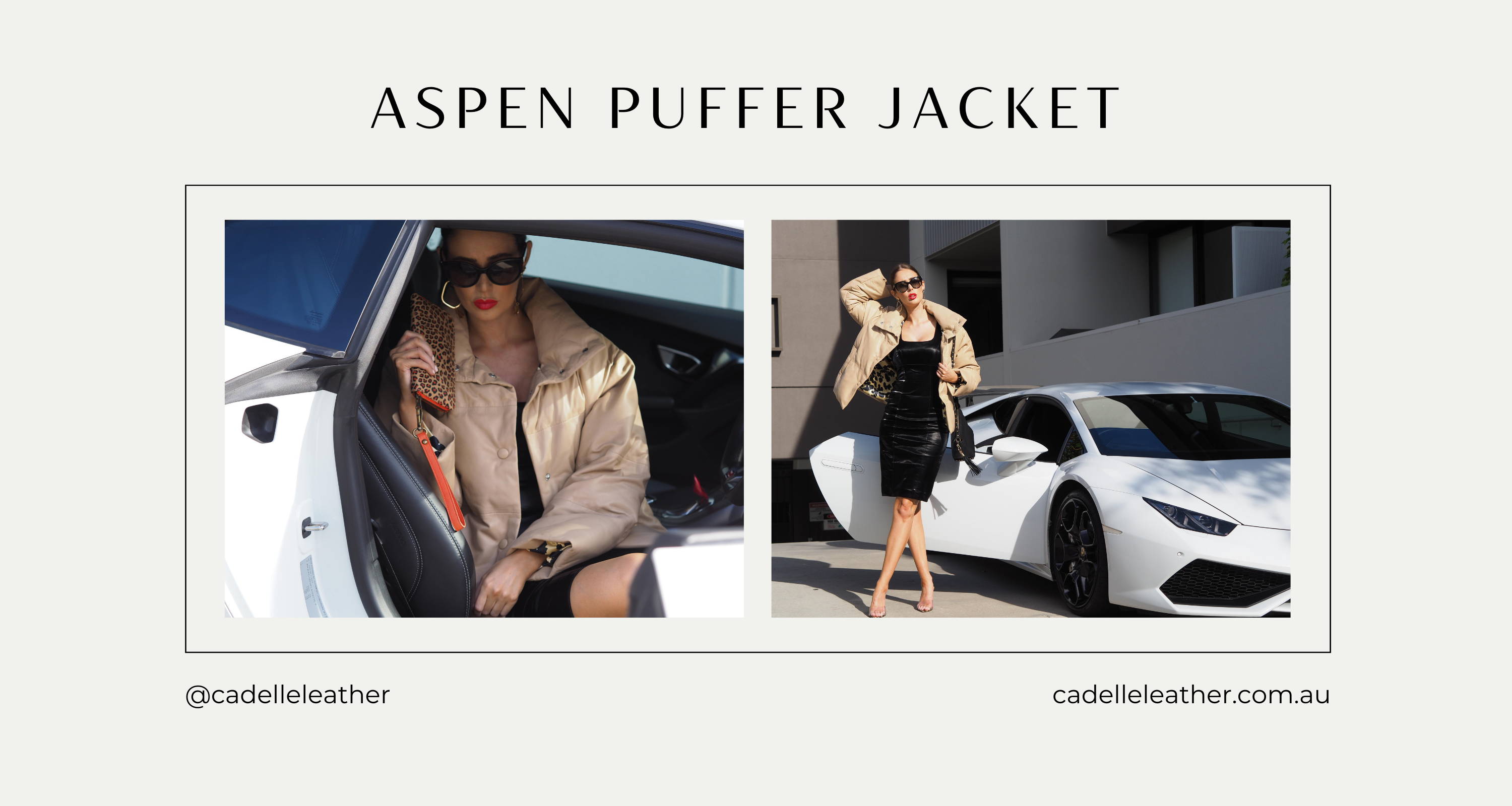 Let us introduce you to an Aspen Puffer Jacket. This gorgeous puffer jacket is upscaled to the next level when made in soft buttery leather with an outstanding quilted design. It is filled with ultra-warm duck down to make you feel nice and warm.

Excited? Here is how you can style Aspen for any occasion.
Are you hitting the town for a girl's night out dinner or drinks? Pair this beautiful leather jacket with your favourite sleek cocktail dress. Now you can be confident you will never be cold as the temperatures get low at night.
Just because it's puffer season doesn't mean you have to give up wearing dresses and skirts.
You can never go wrong with putting on an Aspen coat on your way to the gym or a yoga class. Puffer coats and leggings are a match made in heaven. Especially for Australian winters. The jacket's cosy and boxy relaxed fit is explicitly created to make you comfortable anywhere you go.
Keep it casual!