How To: Remove Jeans Stains From Leather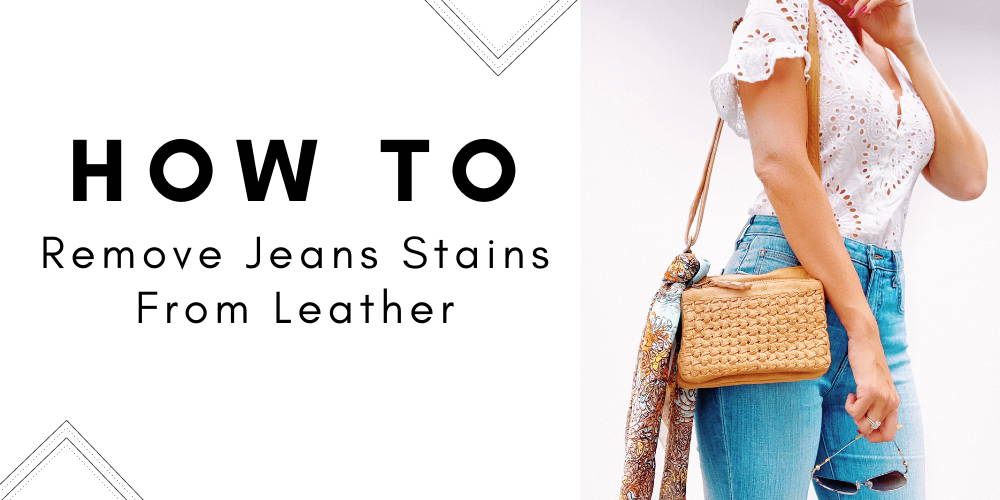 For those leather handbag lovers out there like us, we all know the feeling of looking down at your gorgeous light coloured leather bag and realising that the dye from your new pair of jeans has stained the leather. This has likely been followed by a feeling of panic and then dismay, thinking the bag is stained forever.
Luckily, this is not the case. The transfer of dye to leather is one of the most popular issues our customers and leather wearers universally encounter, but it is also one of the easiest stains to remove.

All you are going to need is:
1. A clean cloth
2. A cream leather conditioner (shop here)
To remove the stain, take a small amount of the cream condition onto a cloth and gently rub it in circular motions onto the affected areas.
You will notice right away the dye lifts out of the bag leaving it looking brand new.
This problem most commonly occurs on light coloured leather bags but you may also notice it on leather jackets or other leather garments. This method works on not only denim jeans stains but also black, grey and coloured leather jeans stains too.
No matter what leather piece you have, the remedy is the same! But please note, this method will not work on suede.
If you have questions about how to clean your suede, feel free to contact us!