What to wear to Spring Racing Carnival in 2022?

What to wear to Spring Racing Carnival in 2022?
Ladies, it's that time of year! Upcoming Spring Racing Carnival in Melbourne is sure to be a blast, so make sure you're prepared. Whether you're going for a classic look or something a little more bright and outstanding, we've got you covered.
This year Cadelle Leather has collaborated with Felicity Northeast Millinery to provide you with the best accessories to elevate your race day outfits.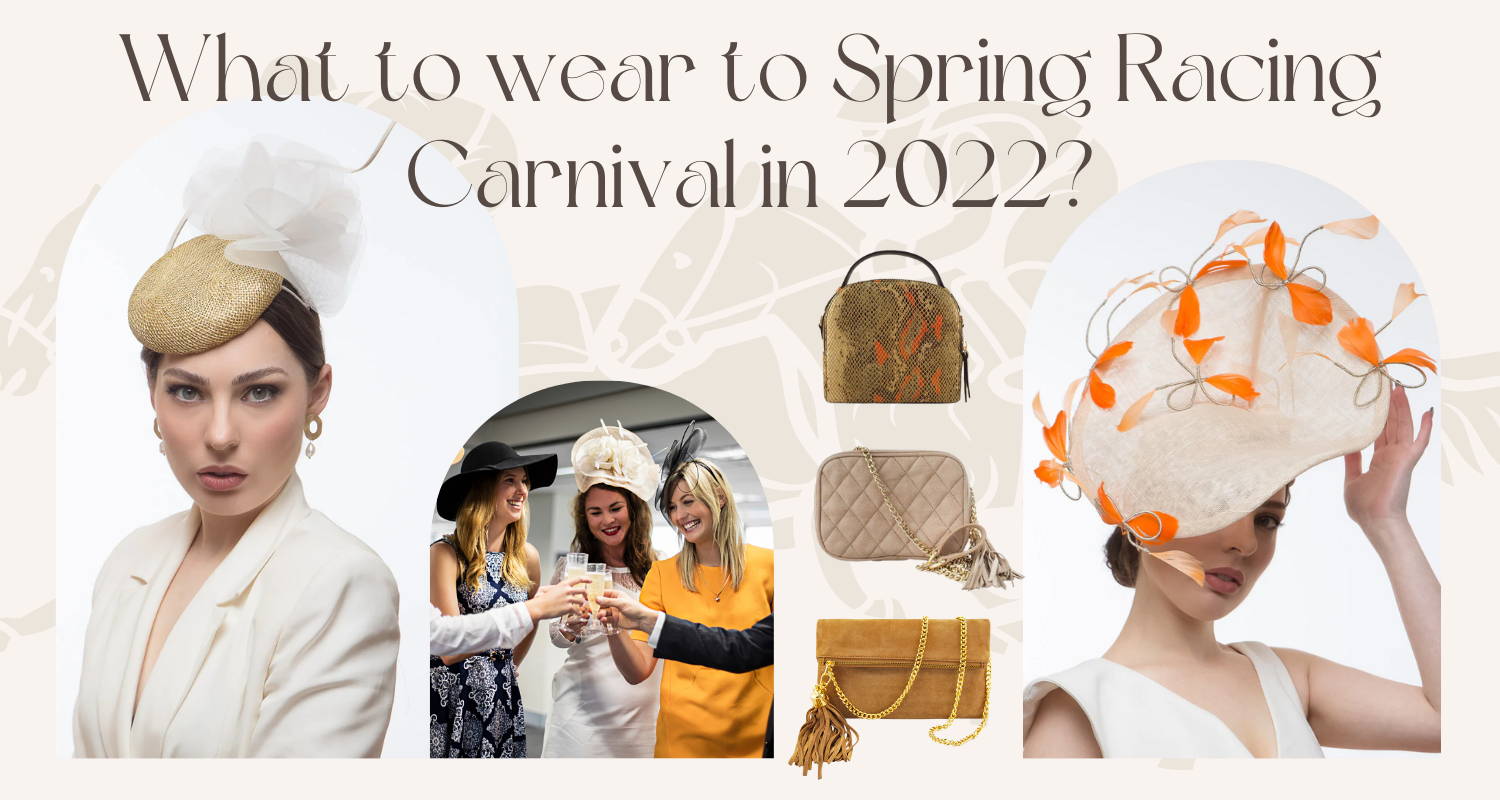 October, 15th: Caulfield Cup
Dress code: Strong colours, colour blocking and matching sets.
The Caulfield Cup is one of the most star-studded events of the year, and ladies are expected to dress appropriately. Think of simple silhouettes and classic styling, matching or two contrasting colours in your outfit.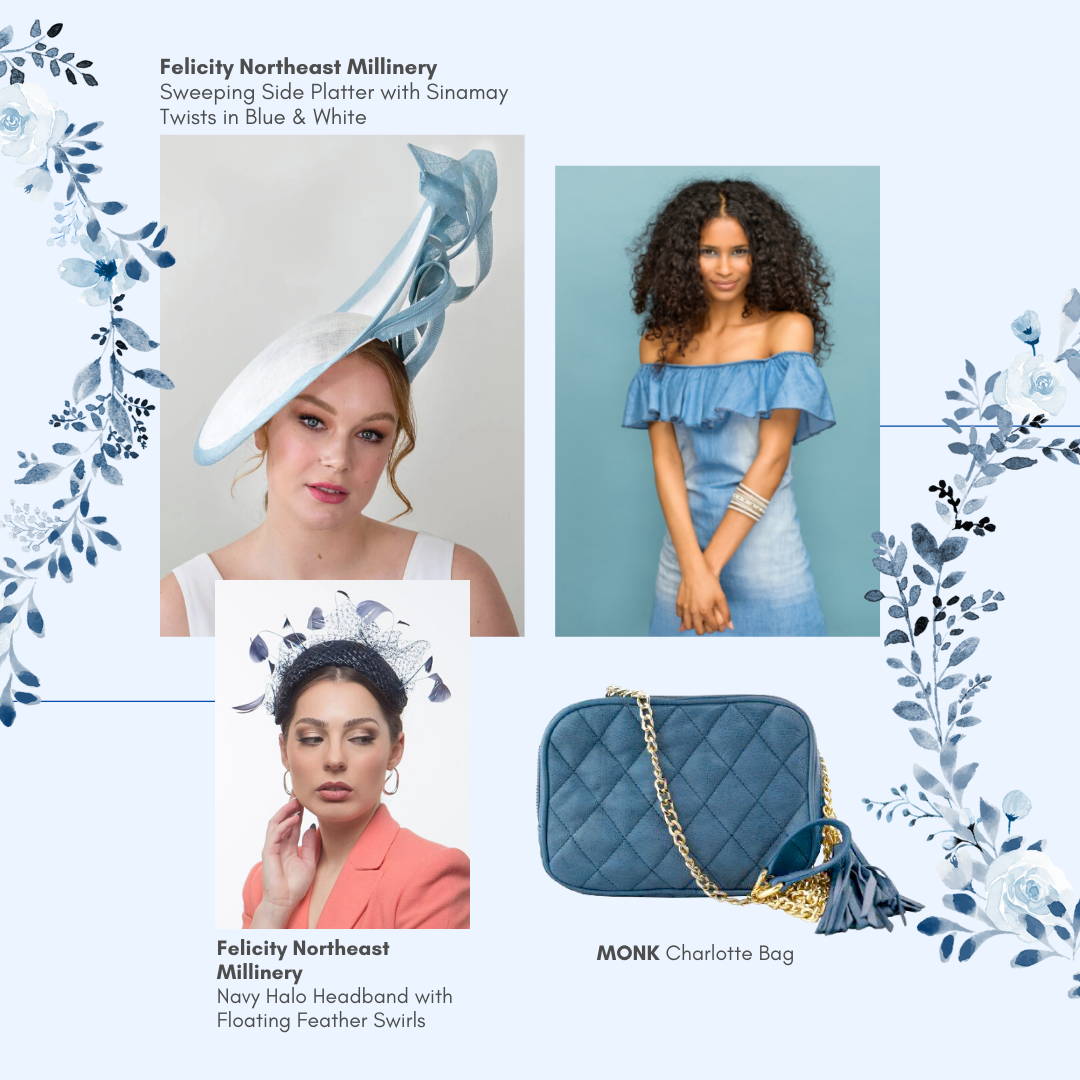 October, 21st: Cox Plate Day
Dress code: Formal
Boutonnière: Cecile Brunner Rose
Cox Plate fashion has evolved over the years, but still respects the classic racewear that is associated with the event. Headpieces are still popular, as are feminine dresses. However, bolder styles and brighter colours have become popular in recent years.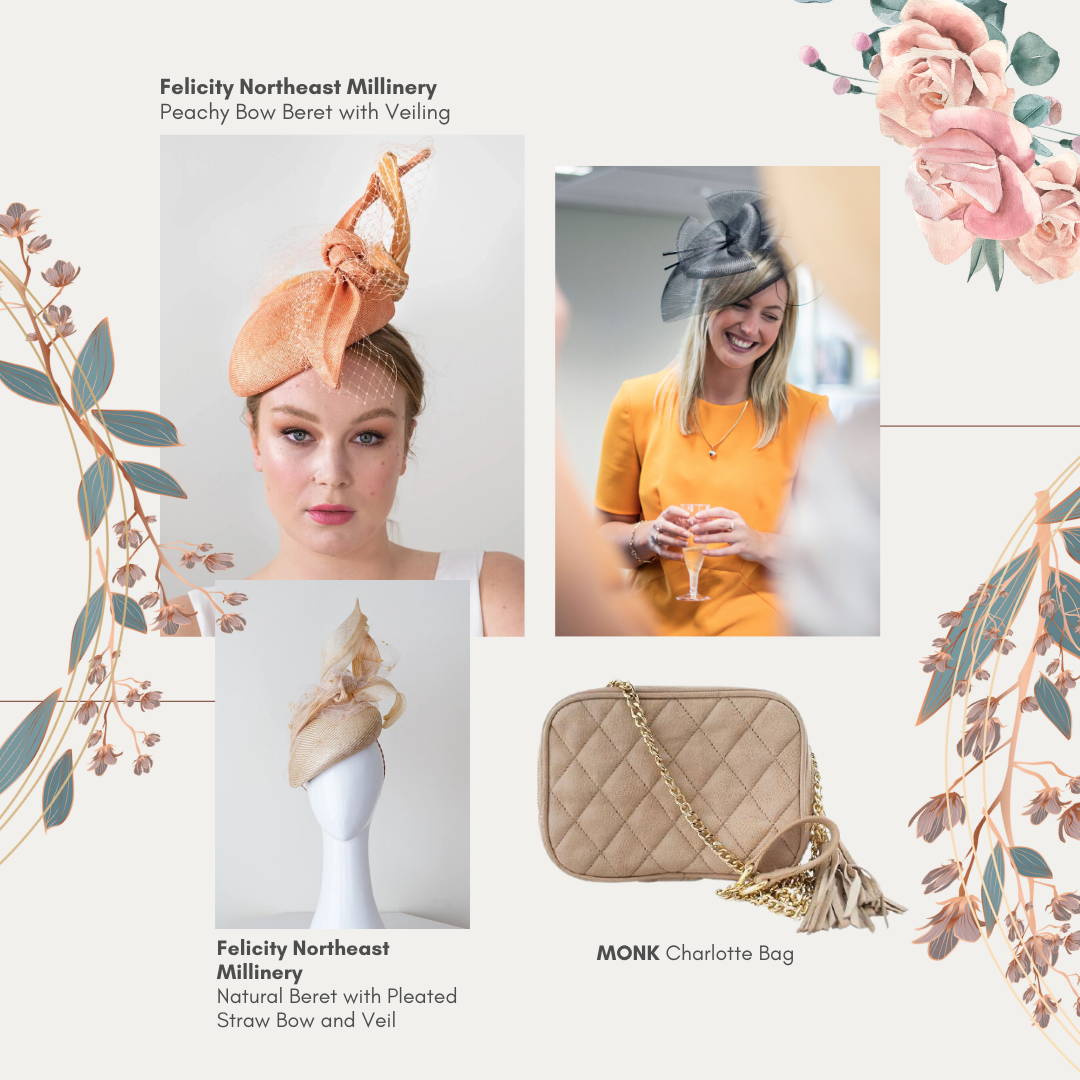 Dress code: Black & White
Boutonnière: Cornflower
Today is all about black and white. Wear your most striking black and white outfit. Add metallics through your accessories and a pop of colour with favourite lipstick.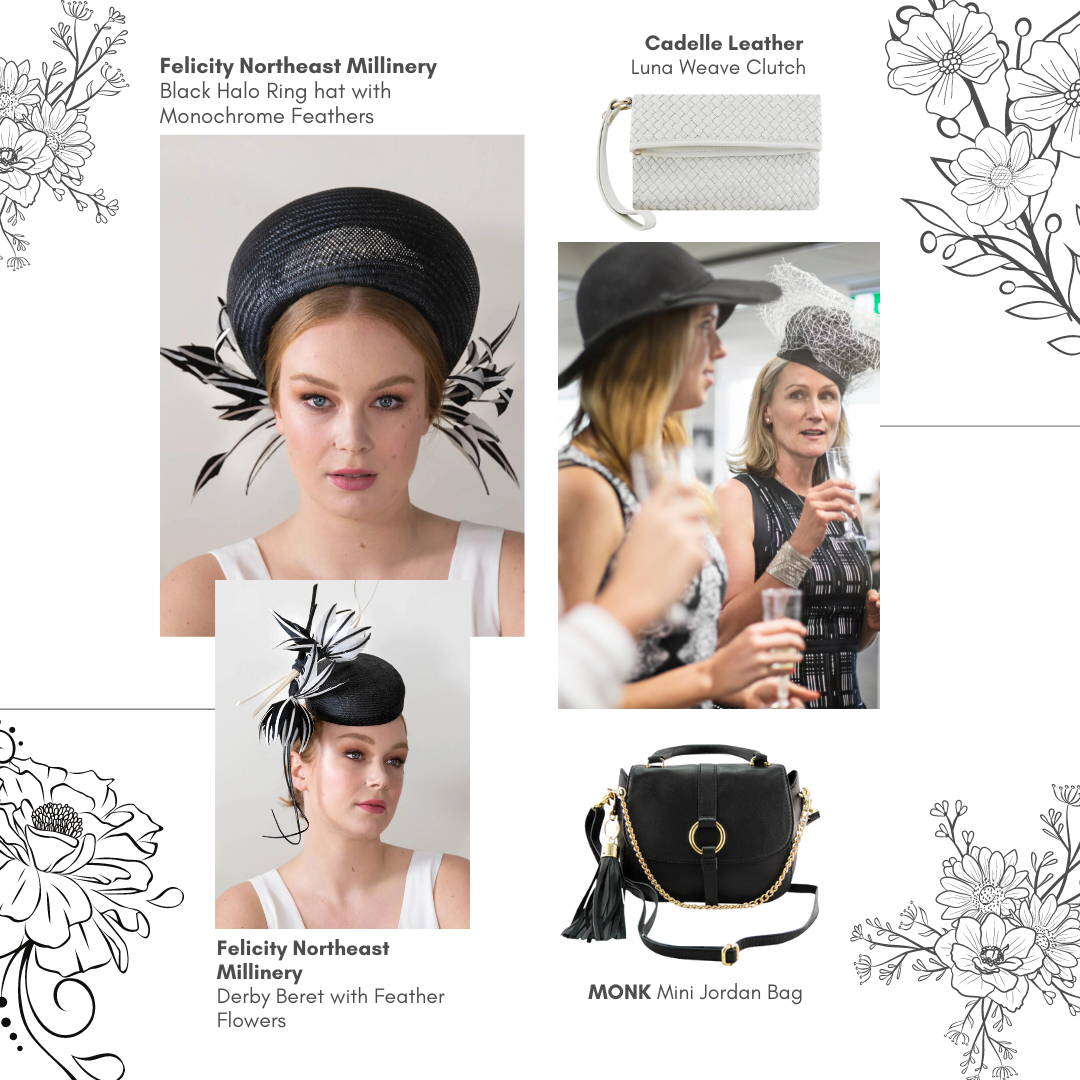 November, 1st: Melbourne Cup
Dress code: Big, bright & bold
Boutonnière: Yellow Rose
One of the biggest events of the Spring Racing carnival, the Melbourne Cup, is coming up, so you need to start planning your outfit. Take this opportunity to wear the most glamorous and outstanding dress. Try a coloured fascinator and a small bright bag to finish the look.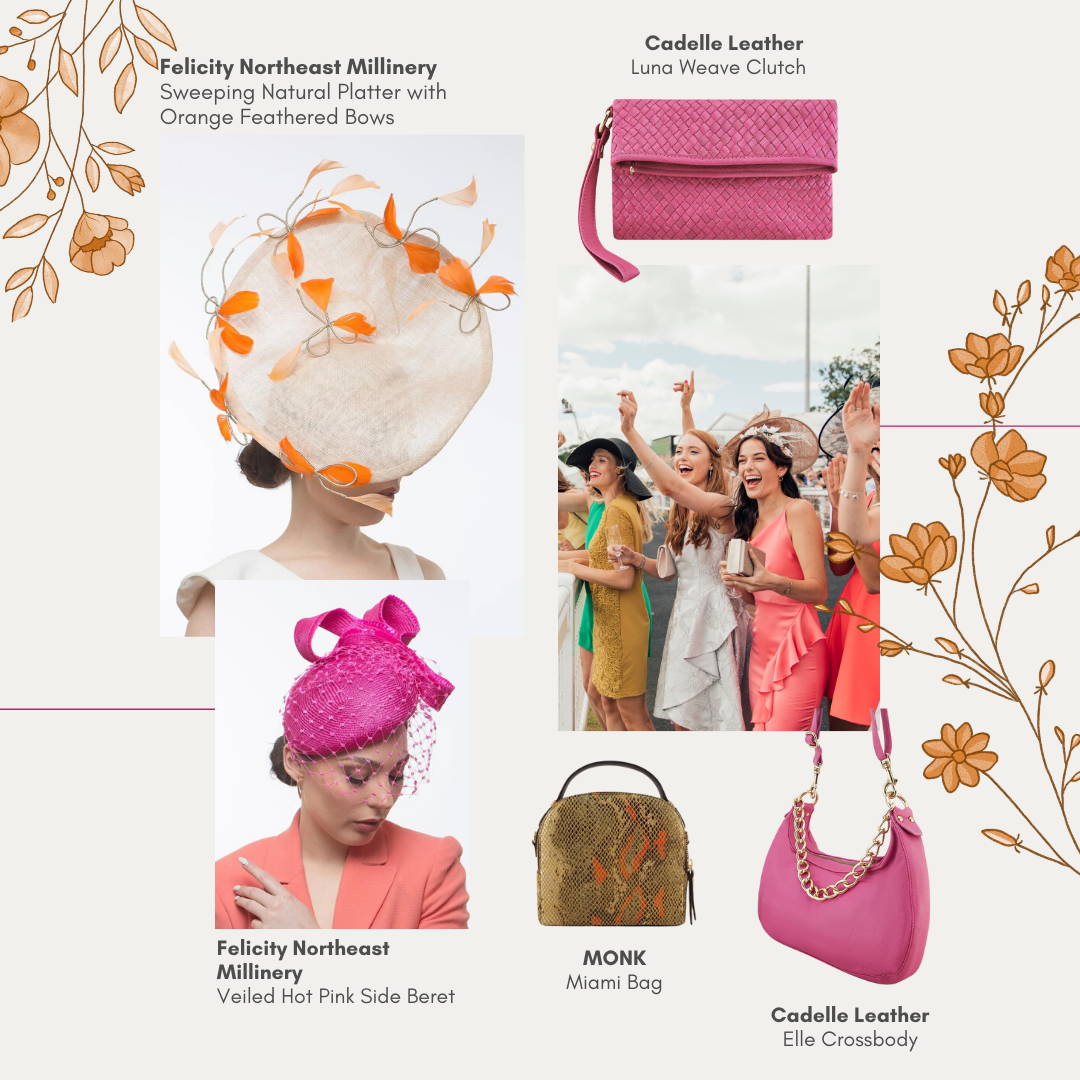 Dress code: Feminine pastels and floral prints
Boutonnière: Pink Rose
Oaks Day, or "Ladies Day" at the races, is the perfect opportunity to embrace your feminine side. Forget about dark colours and go for light, bright hues like pink, yellow, baby blue, and lavender. Lace, frills, volume, and prints are all very welcome.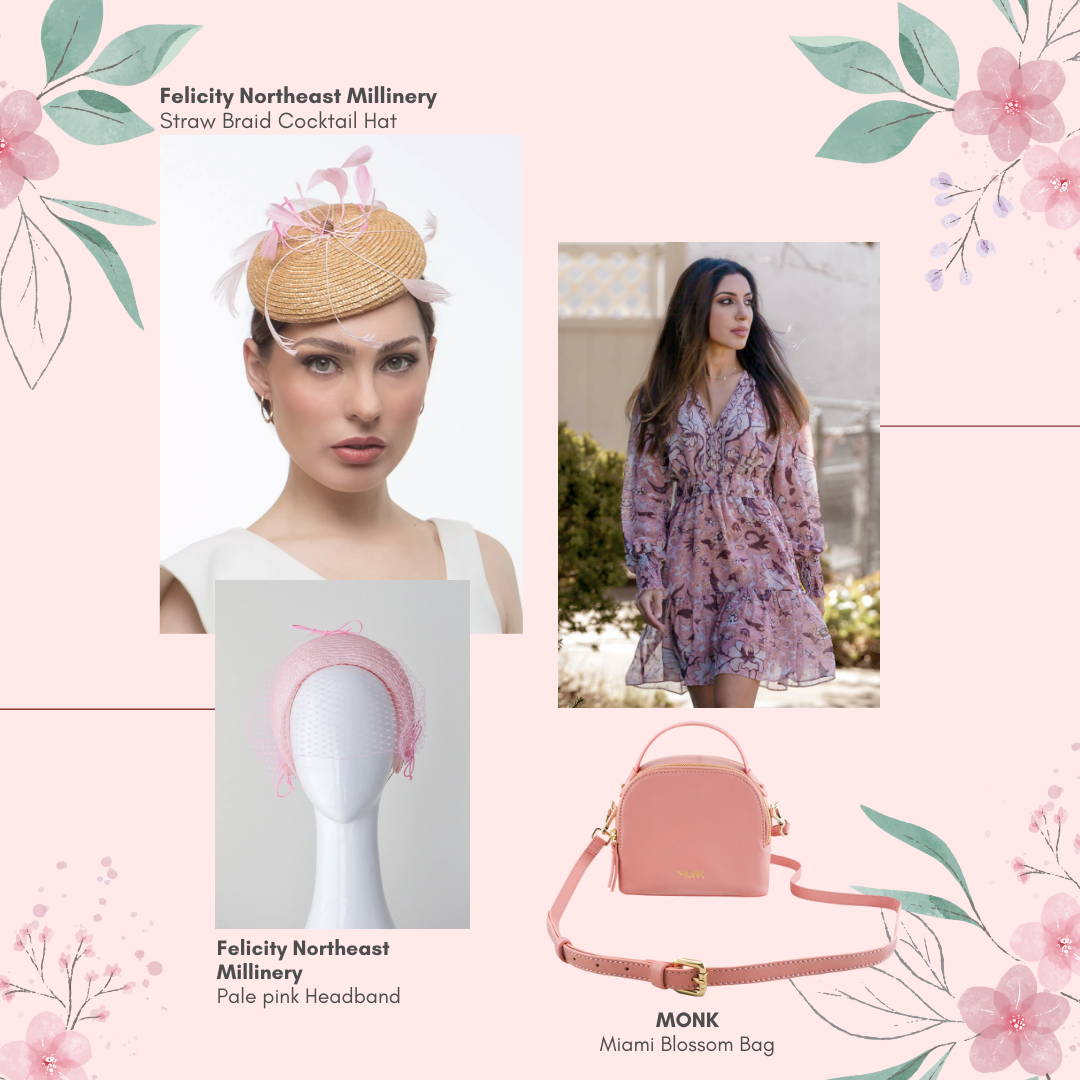 November, 5th: Stakes Day
Dress code: Relaxed
Boutonnière: Red Rose
Stakes Day is the last big event of the carnival season, and it's been also known as "Family Day". This day follows a more relaxed, "ease and breezy" dress protocol, so you can wear something flirty and fun to embrace the spring.
Cadelle Leather is known for their high-quality, classic leather accessories, and Felicity Northeast Millinery is known for their unique and beautiful designs. Together, they make the perfect team to help you stand out from the crowd at the races.